Attachment Methods for Hair Systems
Contrary to popular belief, hair replacement systems have gotten quite common these days. Unlike the olden times, wigs or toupees no longer stand out, look fake, or tacky. Hair systems are currently the most trending staple in the fashion industry. Hair wigs are getting more and more common as we move forward in the fashion industry. Men and women alike are using permanent or semi-permanent hair systems to style their everyday looks as well as for special days. 
The condition of a person's hair speaks volumes about their health, habits, and lifestyle. While your hair's health depends highly on your hygiene, some people are just unlucky enough that even with proper hygiene, their hair fails to look nice and healthy.
There are many reasons a person could choose to wear a hair system. It can be for fashion purposes, complete a costume, or cover up unhealthy or damaged hair. 
Why does premature hair loss occur in young men?
Hair loss is a completely natural process and can occur at any time after puberty. Hair conditions that are not associated with health are usually due to genetic conditions. Hereditary hair loss tendencies are caused by the natural imbalance of a hormone called androgens. This specific condition is called androgenic alopecia or male pattern baldness. Male pattern baldness causes the hair cycle to weaken and the hair to fall out over time. The usual age for natural hair loss is the mid-thirties, but pattern baldness can cause the hair to thin and lose as young as 18. The baldness severity depends on personal habits like smoking, drinking, or other unhygienic activities, lifestyle, stress, and personal care such as the styling products you use or the medicines your intake. A great way to ensure healthy hair is to consume proper nutrients in the form of regular food or supplements. 
Hair replacement systems are the best option for premature hair loss.
Untimely hair loss can be pretty traumatizing for young men. Healthy hair makes you look handsome and charming, and the loss of hair is an unpredictable setback to the way you look and even how you style. Many people have tried many remedies as well as medical treatment, and the public's verdict is that the hair replacement system has far more benefits compared to other available options. Of course, the path you choose is also dependent on your budget, feasibility, and time.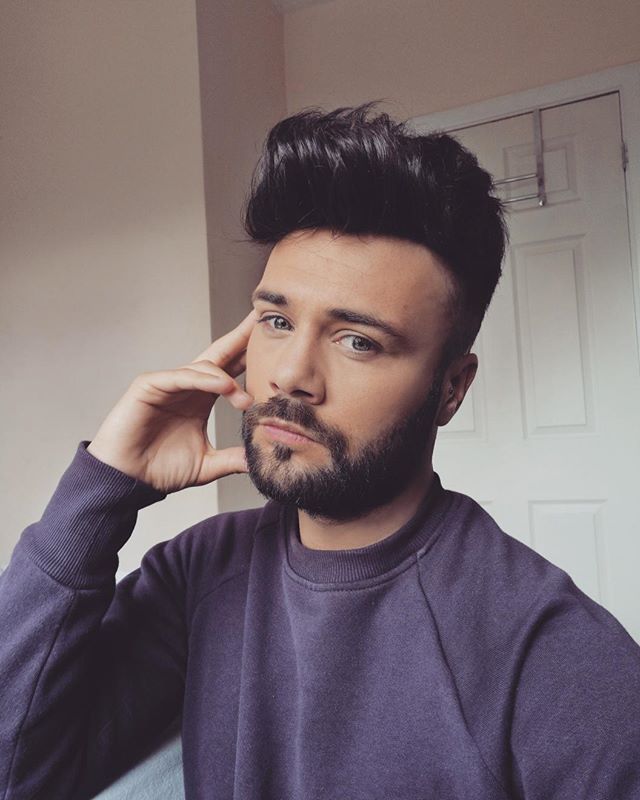 Hair replacement systems are hairpieces or wigs that come in many types and qualities. People can wear them using walker lace front hair system tape or use metal clip attachments. It all depends on the permanency as well as what they find comfortable. 
Different types of hair systems for different hair loss patterns
Wearing a full head of a wig can be pretty daunting, especially on newbies. Moreover, not everyone needs or wants to cover the entirety of their head. Some people might be looking for length, while some might want density. Or maybe there's someone who has pretty healthy hair but a receding hairline. There are many sorts of hair systems available in the market meant for specific parts of the head. Moreover, the full head hair systems are also available in different densities, textures, etc.
A commonly used type of hair system is the frontal hair system, used to cover up receding hairlines or the temple area. People usually wear it by using the double-sided walker lace front hair system tape; it keeps the hair secure as well as natural. Another popular hairpiece type is the toupee style, small enough to cover the bald spot while still being lightweight and comfortable. The reason for these different types of pieces available is that it lets you have a more natural approach as well as have a more comfortable weight. After why wear a full head of hair when only a partial piece would do. 
Different attachment methods for hairpieces for your comfort
The hair systems in the market come in a huge variety; not only are their different colors, textures, and lengths available, but the variety also branches out to the type of hair, attachment methods, base types, and the size and shape of the hair systems. It's safe to safe that there is a perfect hairpiece available in the market no matter how deep your requirements are. Not only that, but the hair systems can also be ordered and customized according to your liking.
Perhaps the most important factor of wearing a hair system is the comfort level. The comfort is highly dependent on the attachment method. The more sure you are of your wig's attachment, the more carefree your day will be. There are many ways to attach a hair system; 
Glue adhesive
Glue adhesive is the most permanent method. This method of attachment can last you up to 3 weeks if you take proper care of it. It is a standard liquid adhesive that can be removed using removers and solvents. 
Clip attachments
The easiest and quickest method of hairpiece attachment. It can be worn and taken off in a very short amount of time and barely requires any expertise. These are good for a night out of crazy hair. 
Double-sided tape
These long as long as two weeks and have a pretty stronghold. The double-sided tape sticks to the scalp as well as the hair system. Walker lace front hair system tape is a very well-known tape used for wig attachment. 
You can find the best quality double-sided tapes and hairpieces at our online store www.lavividhair.com.