How to Choose the Amazing Men's Toupee to Cover Hairloss
February 01, 2021
Blog
Views: 1354
Androgenic Alopecia or Male Pattern Hair loss is the most prominent type of hair loss in the male gender. Studies have proven that at least 50 percent of men of age 50 or over would experience alopecia. The main cause of hair loss is genetics, i.e., transfer of baldness genes from family. Research studies have also shown that baldness is caused by male hormones called androgens. These androgens are responsible for hair growth too. But an overdose of these hormones can cause damage to the hair follicle.
Each hair on your head has a growth cycle. This growth cycle becomes weaker due to the hair follicle's shrinking, also resulting in the thinning of hair. In the end, no hair grows, and an empty patch on the head is formed. The baldness resulting due to genetic inheritance has zero side effects. Male pattern hair loss can be due to the explained reason or other factors, such as cancer, medication, etc.
How to Diagnose Your Hair Loss Condition
Diagnosis of the type of hair loss is made by a specialized doctor based on the pattern of hair loss. Baldness can start from the teenage years and increases with the increase in age. Genetics plays the biggest role. Adult men mostly suffer from alopecia or male pattern hair loss.
Hair Systems Are The Best to Cover Any Hair Loss
Hair replacement systems, toupees, or hair wigs are the best solutions for male pattern hair loss or androgenetic alopecia. A toupee has a base and hair as two important components. Today, we will understand the material, types, pros, and cons of different types of hair used in toupees. Both human hair and artificial hair are used in toupees. The main difference between the two is fiber. Considering synthetic hair, you can wash them, and their style will remain the same. But men's toupee human hair needs to be restyled after a wash. It looks a lot more natural and healthier  It is without a doubt that the best hairpieces will be made up of human hair as they could be customized according to the wearer's hair.
Texture, color, curl, straightness, and hair thickness about the user's hair remain assured while using a human hair toupee. The excellent hairpieces made using human hair, and a lot of expense need daily maintenance frequent replacement because human hair is fragile. And These qualities are always present as inexpensive hairpieces, but the hair of moderately priced toupees is also satisfactory. These toupees are made up of human hair, animal hair, or artificial fibers.
There are many features of a wig that can be compared and customized.
Synthetic Hair vs. Human Hair: Which One Is Better In A  Toupee?
The men's toupee human hair feels natural and naturally has more options for styling. The toupees made up of human hair are very costly and way much fragile. Their maintenance is a labor-intensive task too. The color inconsistency may occur if hair comes from different sources. Natural hair toupees last between one to three years and are more durable. They are excellently soft and have a movement that cannot be duplicated easily in synthetic hair.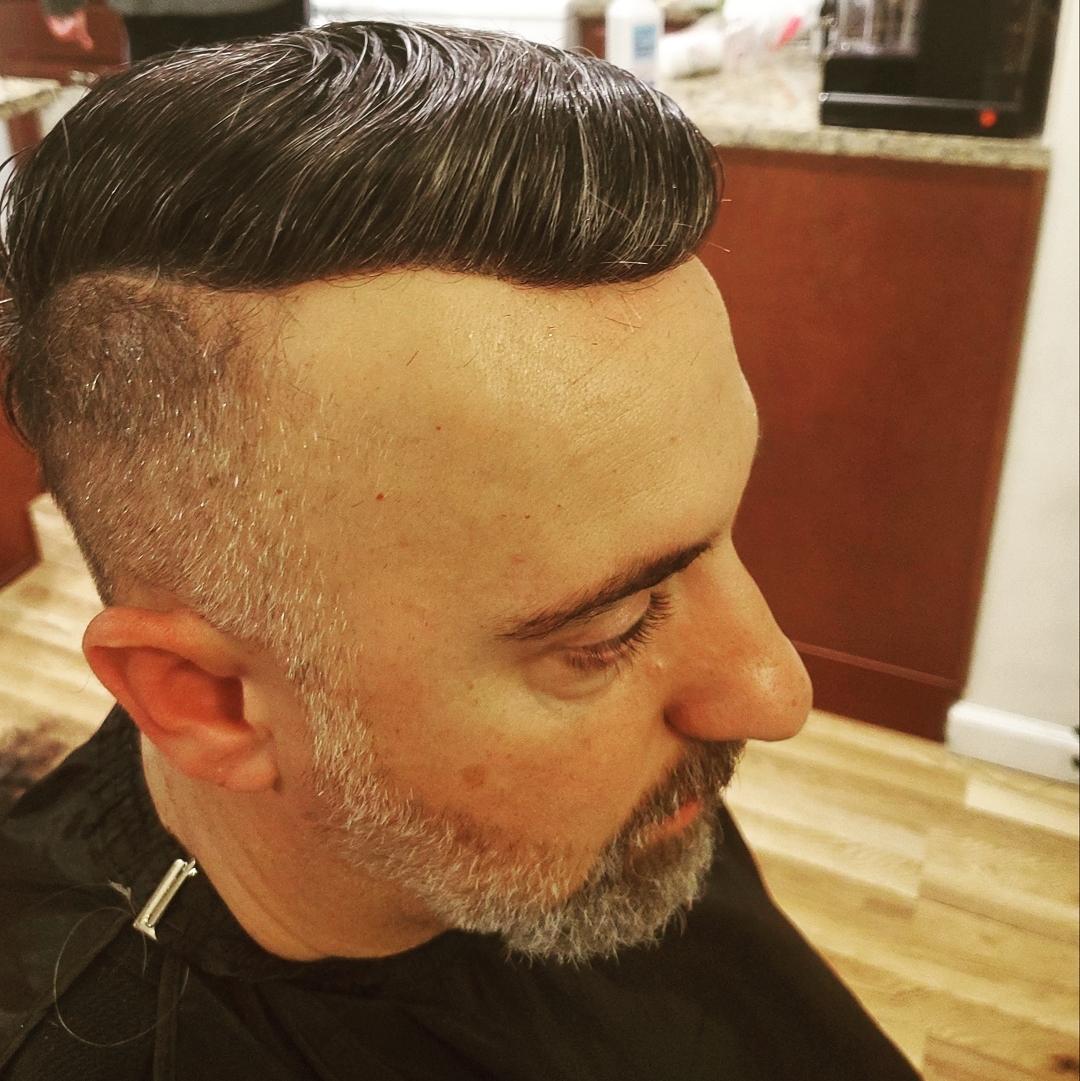 Types of hair fibers
There are four types of hair used in different types of toupees. These hairs are European/Caucasian, Indian, Chinese, and Indonesian. Mostly toupees are made from Asian hair. Chinese hair is quite straight because they are very fine. This hair is difficult to curl and difficult to style. If we talk about Indonesian hair, it is the cheapest hair due to its substantial supply. This hair is used for ethnic toupees. Indian hair is the most like European or Caucasian hair, but it has more texture than European hair. European hair has a limited supply but greater demand, due to which it is more expensive.
Processing Techniques
Processing techniques hold more importance than hair origin because the strength and quality of the final toupee depend on the processing. Depending upon the method used, chemicals are used to strip and sanitize the color. The methods determine different curl patterns and colors and affect the integrity and strength of the hair. When high-priced chemicals are used to process the hair, then the hair ends up having high prices.
Price Point
Human hair wigs are by far the superior choice if the quality is the only factor. Other than price, the main drawback to human hair is required maintenance -- as with natural hair, it requires effort. For many, daily styling is preferable as it allows for more control over the appearance as well as a sense of normalcy that can come with the daily hair styling ritual. Keep in mind that human hair does not come out of the box ready to wear. You may choose to have it customized by a professional stylist to get exactly the look you like.
While synthetic hair cannot be treated with chemicals or heat tools, they are significantly cheaper to get. In addition to the price point, their style is a lot more permanent and stays in shape for longer. They are also a lot easier to care for and clean. The styling with these hairpieces is not an issue since they can be swapped easily due to the cheap value.
You can get your customized Hairpieces made from real human hair of the best quality at our Lavivid stores online!
---
---
Writers Cooperation:
LaVividHair is seeking for blog contributors who know and love hair. If you know alternative hair or hair related accessories, if you have great understanding of hair trends and fashion, if you are expert in hair care, if you have any experience with salons or celebrities, if you would like to share your experience to help people just like you make the right choice, now contact us at support@lavividhair.com to be a blog contributor. Let's discuss the details then.