Advantages and Maintenance of Lace Front Hair Replacement System
You may hear that the lace front replacement hair system is a nice option to cover baldness. However, do you know about such a hair system? There are several main benefits of the lace hair system bringing to you. They will be introduced in this article. Besides, we also offer tips on how to clean it in the right way. 
Advantages of lace front hair system
The most obvious benefit that the hair system can bring to you is the natural appearance of hair. Many hair toupees designed for people suffering from hair loss mimic the growth of real hair, so does the lace hair system. It can provide you with an undetectable hairline that will not be spotted by other people. 
Apart from the wonderful outlook, lace hair is especially comfortable to wear because of its lightweight and soft texture. Thanks to the carefully manual making process, this sort of hair system can give you the best wearing experience. 
You will feel that the toupee is like your real hair when working or doing sports and you don't have to worry about it will slip off your head even though you have an easy oil scalp. Sweat will not affect the function of the system. 
It is not merely a favorite choice of common people but celebrities. Regaining a head of thick and shiny hair can boost your confidence. It can be said that by having wonderful hair, you can leave a better impression on people's minds. 
Furthermore, you do not have to be fret about how to apply the system to your head. Its application is quite simple and easy to operate. Generally, the wigs at stores can be cut into the size that suits you the most. For the first time, a professional hairstylist's help is necessary. After several times, you may be capable of doing this on your own. 
Tips on cleaning lace front hair replacement system
Since you have known about the good side of the lace hair system, you may want to know whether it is easy to clean the system. Due to its delicacy, many people may worry about damaging the system while cleaning it. Well, maintenance is the key to the longevity of a hair system. Grasping the following few tips, you will find it not difficult at all to clean it.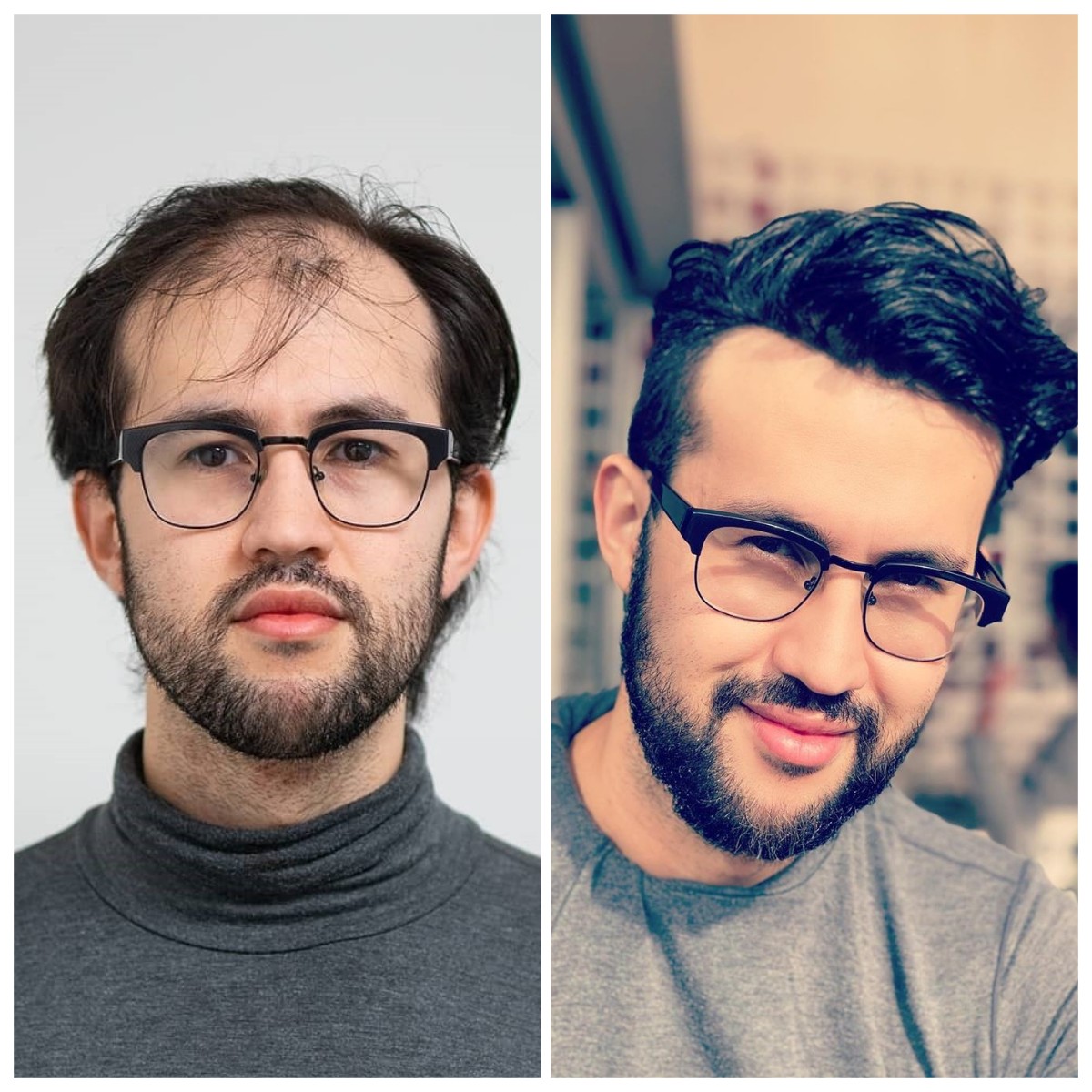 Step 1
Choose the right solvent or dishwashing liquid. Apply a proper amount of solution onto the hair base. To make the adhesive soft, you can immerse the base for a while or rub it gently. Be careful about the soaking time, too long or too short both cause damage to knots. 
There are some ingredients contained in solutions causing harm to lace hair systems, so it is suggested to read the product description carefully. In general, sellers will pose notices about what cannot be used to wash a lace hair toupee. 
Step 2
Use lukewarm water to rinse the wig. Overheated water will make the hair brittle. Shampoo can be applied to the hair while you should also notice its ingredients. After that, rinse the wig again. 
Step 3
To care for the lace hair as you do to your real hair. Thus, conditioners can also be used to soften the hair and unravel any tangles. Use conditioners only on the hair part. 
Step 4
Again, use warm water to wash off the conditioner and make the hair toupee clean. Then, you can dry it by using a towel that absorbs water from the wig. Leave it dried naturally or use a hairdryer at a proper distance and mild temperature. 
After finishing all these steps mentioned above, you can keep the beauty of the lace front hair replacement system. Before cleaning the lace hair system, you can review these steps to make sure little harm is done to the hair so that you can save time and money. 
Summary
Why the lace front hair replacement system is a favorite of many customers? The reasons are listed above. Knowing these advantages and the steps of cleaning the lace toupee, you will make a better decision on purchasing and maintaining such a hair system. Apart from the advice we give you, sellers will also inform you of the application and maintenance of the lace wig.