Add A New Texture To Your Hair With Leave-in Conditioners
January 09, 2022
Hair Replacement for Men
Views: 1222
Wowing your hairstyles! 
Does your routine include using a leave-in conditioner? If not, you might be hurling away the benefits of daily conditioning.  
A leave-in conditioner is a type of conditioning treatment that you apply to your hair after shampooing but before styling. Unlike a regular conditioner, which you rinse out after applying, a leave-in conditioner is left on the hair to provide daily conditioning.
It protects and strengthens the hair from day-to-day wear and tear, detangle knots, prevent split ends, seal in moisture, and more. 
To maintain your healthy-looking locks, reduce static electricity, and protect your hair from UV rays, a leave-in conditioner is a perfect option. 
However, finding a conditioner that suits your hair type isn't a piece of cake. Therefore, we have scribbled down the benefits, products, and everything you need to know about the leave-in conditioner. 
Stay tuned!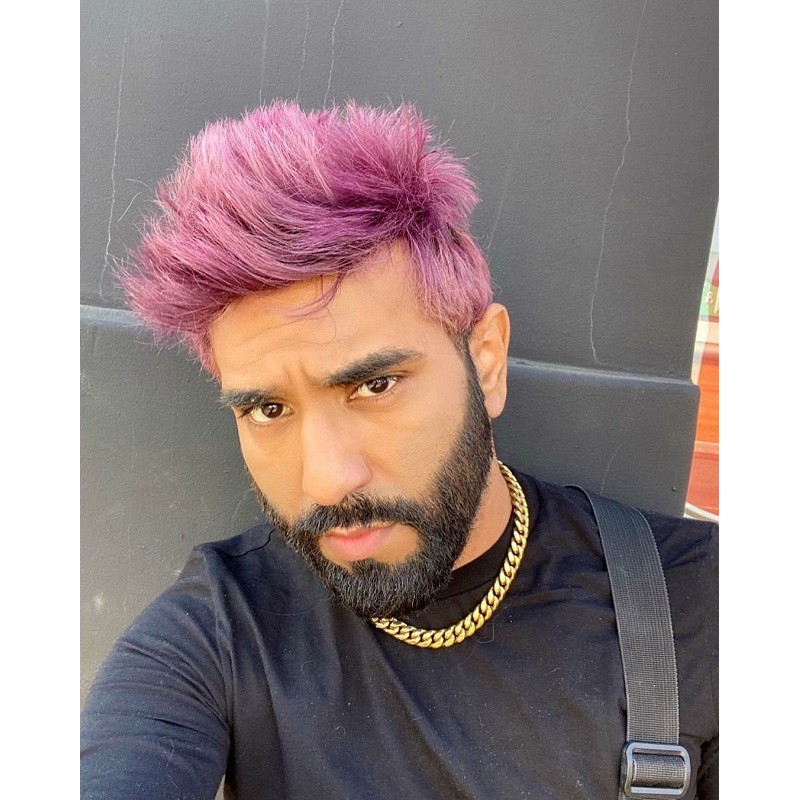 DIY Leave-in Conditioners For Daily Use 
#01. Easy Leave-in Conditioner 
The simplest DIY leave-in conditioner is a great way to give your hair that extra special care. With it being so easy, you can make all sorts of different combinations and ingredients with what's already in the store!
Making a spray bottle and adding in just enough regular shampoo or hair gel will give you tresses with luscious locks!
Ingredients 
Distilled water (1 cup)
Conditioner (4 tablespoons)
Instructions
Take an empty spray bottle and pour distilled water into it. 
Add your favorite conditioner variant to the bottle
Cover the bottle and shake it well.
Ta-da, your DIY leave-in conditioner is ready to apply. Use it as a mid-week refresher or after hair wash
#02. Aloe Leave-in Conditioner 
Aloe Vera is one of the best hydrating ingredients for hair, which works far better than plain water. 
Aloe vera juice contains several key vitamins and minerals enzymes ideal for your locks! And to maintain the natural goodness of your hair, it is recommended to get distilled aloe juice that doesn't require refrigeration. This will allow storing leave-in conditioner in a bathroom cabinet or elsewhere if needed. 
Avocado oil offers many benefits, including being a skin moisturizer but also works wonders on tresses. However, you can also use olive oil in place of avocado oil. 
Remember that this DIY mixture contains no emulsifier, which may make the texture inconsistent. Therefore, shake it well before use. 
Ingredients
Distilled aloe vera juice (1 cup)
Conditioner of your choice (2 tablespoons)
Avocado oil (2 tablespoons)
Vegetable glycerin (1 teaspoon)  
Essential oil (5 to 15 drops) 
Instructions 
Take a cream spray bottle and add distilled aloe juice to it
Add avocado/olive oil and a conditioner of your choice
Add essential oil and glycerin to it
Tighten the bottle cap and shake it well
Ta-da! Your leave-in conditioner is ready to use. 
#03. Marshmallow Leave-in Conditioner and Detangler 
The Marshmallow Hair recipe requires extra time but helps your hair stay healthy, soft, shiny, and tangle-free! 
The recipe requires the marshmallow roots to be boiled, but the end result will leave you spellbound. 
P.S. Refrigerate the mixture to prevent mold. 
Ingredients 
Water (1.5 cups)
Marshmallow roots (3 tablespoons) 
Avocado oil (1.5 tablespoons)
Apple cider vinegar (1 tablespoon)
Essential oil (5 drops)
Glycerin (1 teaspoon)
Fine mesh strainer/cheesecloth 
Instructions
Take a saucepan filled with water. Add marshmallow roots to it
Boil the roots and stew them for 20 minutes 
Strain it in a heat-resistant container using the cheesecloth or fine mesh strainer 
Let them cool
Take a clean spray bottle and add them to the bottle 
Pour all the other ingredients and then shake it well
Here you are with another DIY leave-in conditioner.
Making your own DIY hair products is a great idea if you're trying to save money and avoid using harsh chemicals on the scalp. Not only are they cheaper in the long run, but they make your hair smooth and tangle-free. 
Where To Find the Best Leave-in Conditioner 
Making easy-at-home leave-in conditioners requires getting ingredients from the market and investing your precious little time in making them. 
Ah, who would have time for that? 
Lavivid Hair offers the best leave-in conditioner that causes zero harm to your hair but defrizzer and moisturizes them giving a detangle and smooth look. 
The best thing about the Lavivid conditioner is it offers protective treatments without worrying about the harmful effects. 
So don't wait. Visit our official website and check the range of the latest hair products that will never fail to add beauty to your hair and looks. 
Let you thrive with the amazing leave-in conditioner! 
---
---
Writers Cooperation:
LaVividHair is seeking for blog contributors who know and love hair. If you know alternative hair or hair related accessories, if you have great understanding of hair trends and fashion, if you are expert in hair care, if you have any experience with salons or celebrities, if you would like to share your experience to help people just like you make the right choice, now contact us at support@lavividhair.com to be a blog contributor. Let's discuss the details then.