Reasons for You Preferring Mens Short Hair Piece at A Store
February 07, 2021
Blog
Views: 858
Demand for mens short hair piece is high among customers. Across the globe, the requirement for short hair units is more. These hair units give official look and convenient to wear. A lot of professionals nowadays love wearing these units. Why? Customers belonging to any age group can use these hair pieces so that their professional lifestyle is enhanced. Accentuating your personality is possible only by your hairstyle and dressing. Hair losing customers do need an excellent hair unit to give them an exemplary look. There are many short hair units available in the store for these bald customers. 
What are the major expectations of a bald customer?
A bald customer usually likes to wear a natural hair unit so that the look is undetectable. An undetectable and natural looking is possible only by a human hair unit. The hair length is also a major feature for the users. The short hair unit gives a young appearance and boosts the self-confidence of the customer. So, these expectations are fulfilled at the store by the availability of short hair pieces. These quality pieces make give a new dimension to the user for a long time. You can lead a normal life without any hassle after wearing the above-mentioned hair replacement systems. 
A few examples for the short hair systems
Do you have some examples of hair systems that have short hair features?. The solutions or answer to this question is explained as below
There are few brands across the globe are manufacturing the mens short hair piece for the needy customers. Those models and varieties are available at the store in different price ranges. You have to select the convenient type that suits your look by careful selection. Let us see a few examples here 
Wig-O-Mania Harry Remy hair unit
This hair piece has short hair and is suitable for young and middle-aged customers. The flexibility of using the hair piece is high among bald customers. The customers who wear the hair units can dry, wash, and be styled as per their wish. This is an exclusive unit that comes under the category of black hair extension. This piece is highly durable and convenient to win the battle of hair loss. The bald customers are preferring this hair piece mostly than other units at the store. This versatile unit satisfies many customers across the globe both online and offline.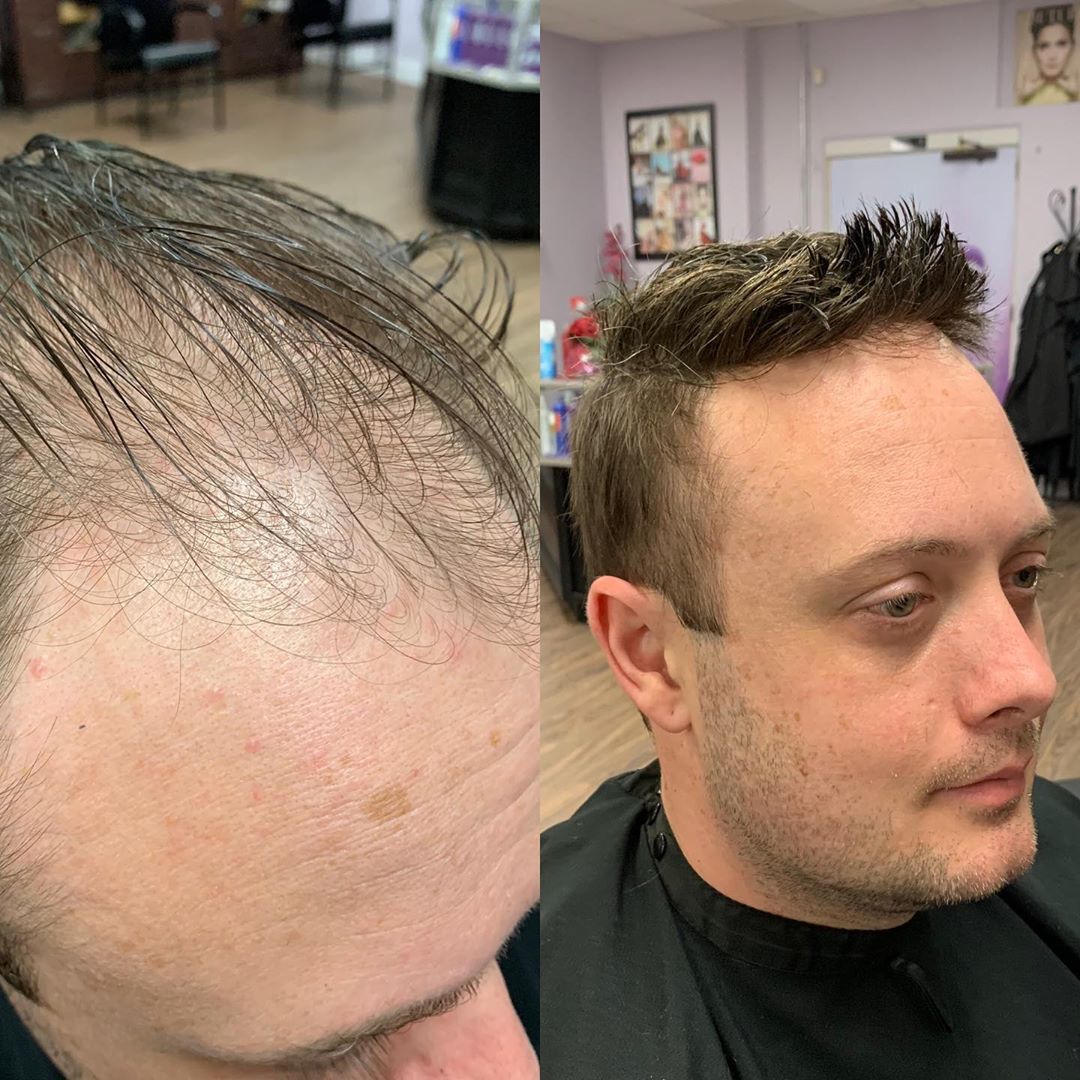 Aimole Mens Wigs Short Straight Hair
This Aimole unit is a mixture of black and brown colors. This is a full wig type with synthetic hair strands. This is a straight hair type and has durable features. This hair piece is liked by many bald customers because the hair type feature gives them a natural look. You can use this piece in any situation you like and convenient in all aspects. It gives real look and is resistant to heat and temperature. This hair model is fashionable and stylish to the users. It is perfectly suitable for all levels of customers irrespective of height and color. 
An exclusive hair system for men
Yet another hair piece that has a huge demand among bald customers is A GOOACTION synthetic hair piece. This hair system has a short hair unit with many positive features. The major feature is high density and black in color asides from synthetic features. This unit is versatile and durable for the customer. This hair replacement unit has good dimensions so that it exactly fits into the expectations of the bald customers a lot. Mostly, middle-aged customers love wearing this hair piece to the core. 
Conclusion
The mens short hair piece units at the store are enticing and may lure your attention. You cannot purchase an attractive piece that looks better to you. Instead, gain more attention and focus on the material that has many positive features. There are many hair stores in the city that sell world-class brands that are manufacturing short hair systems. You can depend upon a brand that gives you full satisfaction with the help of a short unit that improves your overall appearance. Versatile hair systems at the store that are available at an affordable cost give you maximum satisfaction. Online purchase of these hair systems is a good idea for your better life.
---
---
Writers Cooperation:
LaVividHair is seeking for blog contributors who know and love hair. If you know alternative hair or hair related accessories, if you have great understanding of hair trends and fashion, if you are expert in hair care, if you have any experience with salons or celebrities, if you would like to share your experience to help people just like you make the right choice, now contact us at support@lavividhair.com to be a blog contributor. Let's discuss the details then.