Reasons for Many Bald People Choose Toupee Hair Replacement
April 06, 2021
Blog
Views: 1107
Have you ever think about toupee hair replacement? If you are not, congratulations, you are not suffering from what most people are suffering from, hair loss. When men or women realize they are beginning to lose their hair, they will get more stress because of it. More and more men are prone to becoming bald than women nowadays. And there are a lot of people who do not want to go hair transplants as they are aware of its risk or they do not have this budget. They want an option that provides a workable solution without surgery, which goes our perfect choice, toupees. You may be wondering why, let's see. 
Using medications can help but you always need to look perfectly
Medications help people who are losing their hair to regrow and thicken the hair on their scalp. These medications are used as a lotion to promote the regrowth of hair and prevent the hair from falling out. Just as it takes time for hair to thin out, it takes time to thicken and regrow. 
Like hair transplant, it needs patience, and during the day when you go out for meetings and activities, you will need a toupee to help you gain your self-esteem back. Although you may not care about what other people think of you, is no harm to looks great right? Admit it or not, chances are always ready for those who seem like a pro. 
Toupee helps you survive the awkward time after a hair transplant
People who just had a hair transplant shall realize it is a marathon, not a race that can help you grow your hair back in a day or two. Despite the risks you may meet or the money you would spend, the hardest part is that you will need to wait for the result to grow. And when it grows, it does not have any styles at all. During this time, you are in a devil of a hole! You will need a well-fit toupee that helps you get through this as your hair may look very weird when it is growing.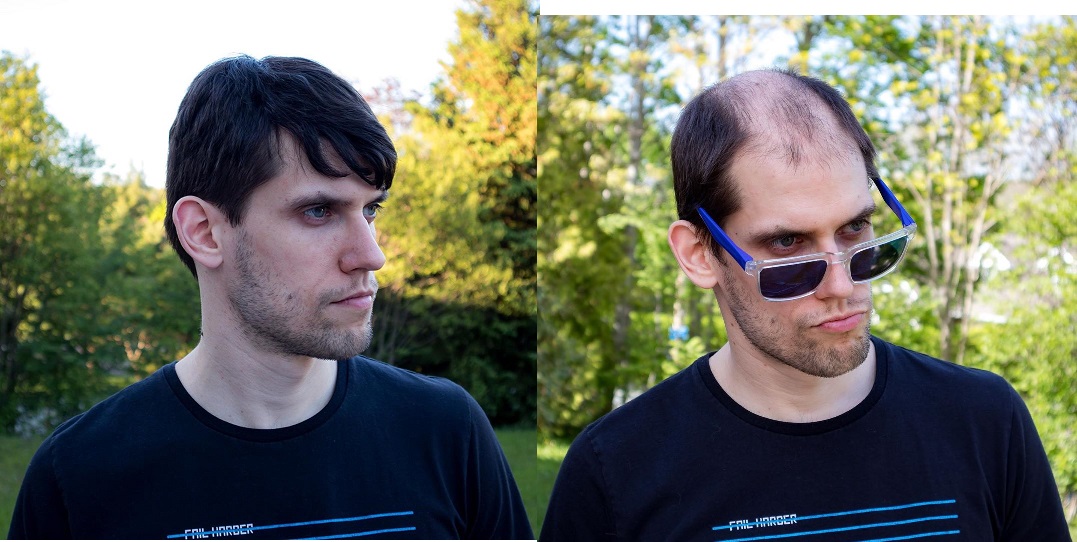 Toupee hair replacement is the best choice for everyone who needs it
Toupees or wigs have been around for centuries. This manner of hair replacement dates back to the days of the great king Caesar when he wore fig leaves as a decoration to avoid looking bald. Like clothes or bags, you can easily find new, trendy hairstyles on social media every other day all over the world. If your hair is not long enough, or you want to hide the secret of your baldness, the toupee can help you with it no matter what your intention is. 
A perfect toupee can provide undetectable, natural, and very believable results. You can comb or part your hair however you like, and it will look as though the hairs are growing right out of your head. You are born this way! 
Besides natural looking and natural acting hair, it retains the style you want. Best of all, with it, you are not limited in your activities. The toupees nowadays are with well-made and technical noting design, they are designed to withstand exercise, running, sports, work activities and more. You can live life to the fullest without fear of losing your hair in a windstorm, or a hot spring bath. 
Also, if you are a fashion pro, you will be as stunning as you wish as long as you got your hairstyles right! No matter what kind of hairstyles or what colors you have an interest in, toupees are the most perfect choice for you to experience and bring out the beauty of you. 
Just as we mentioned, toupees are not the conflict of the other hair replacement methods, they are the partners that help you get your smile back in the quickest way. Imagine, who do not want themselves looks fabulous when they are bumping into people on the street? Have you ever think about toupee hair replacement? If you have not, you may start now! Do not let baldness limit your imagination and happiness!  Find out what hairstyles will look great on you here: https://www.lavividhair.com/blog
---
---
Writers Cooperation:
LaVividHair is seeking for blog contributors who know and love hair. If you know alternative hair or hair related accessories, if you have great understanding of hair trends and fashion, if you are expert in hair care, if you have any experience with salons or celebrities, if you would like to share your experience to help people just like you make the right choice, now contact us at support@lavividhair.com to be a blog contributor. Let's discuss the details then.