How Do You Feel about Wearing A Hair Toupee Before And After
April 06, 2021
Blog
Views: 1411
What should we think of wearing a hair toupee before and after? Price or quality? For covering your thinning hair or partial hair loss? I will give some tips for owning a toupee before and after for your judgment.  
How to choose a toupee before purchase
1. For men: first of all, you must understand the reason why you need to choose a toupee. If you are losing your hair on the part of your head, you can choose a little toupee to cover your baldness. 
If you are suffering from alopecia areata or chemotherapy or other problems, you should wear a wig instead of a toupee. You had better take the customized toupee into serious consideration, cause it can tailor your toupee as your actual situation, scalp curvature, hair loss area, hair flow direction, and hair curl and density as well as hair ratio and hairstyle design.
You should choose the hand-woven real hair toupees, cause it is much like your own hair. Do not think you can do transplantation, the surgical way is complicated and taking too much time. Choosing a toupee is the best way of a hair replacement system.
2. For women: Women should know why you have to buy a toupee too. They must determine they choose the hairpiece of toupee for what situations like alopecia areata, baldness, or chemotherapy. After this consideration, women can choose to wear a hairpiece or wigs, and customized suitable ones.
For hairpieces or toupees, it is better to choose customized hair replacement products as needed. The costume shop will customize a hairpiece according to your scalp curvature, hair loss area, hair flow direction, hair curl, density, white hair ratio, hairstyle, and other statistics.
It is very natural if you choose a hand-woven real hair piece product, and others can not tell you wear a hairpiece even your boyfriend who sleeping next to you every night. Women care about their beauty too much, so they should think more seriously about wearing a high-end hairpiece.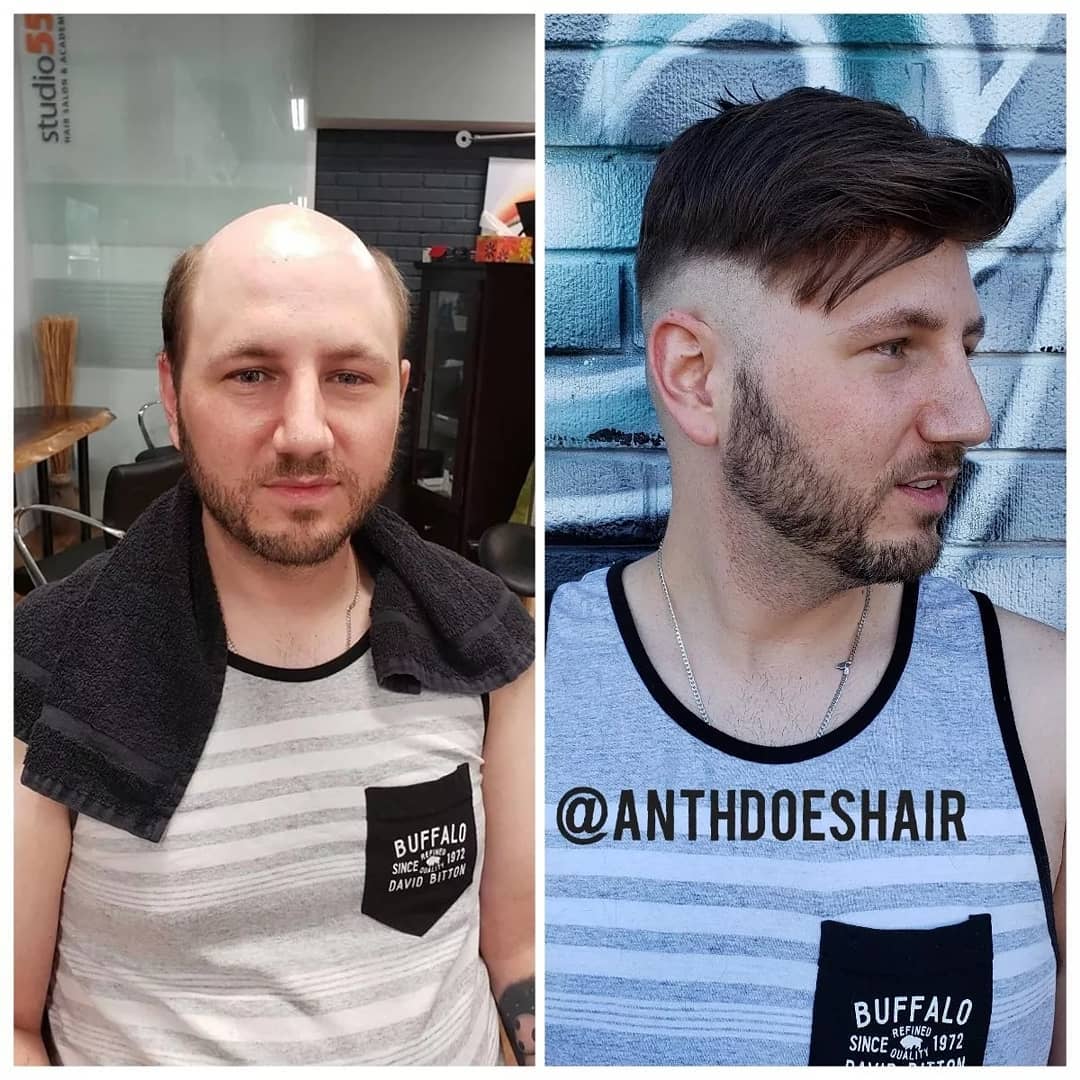 Maintenance after a toupee or hairpiece
Wearing a hair toupee before and after, toupee and hairpiece maintenance is very important after your wearing. Long-term maintenance can lengthen the toupee's service life. After a period of wearing, many people realize their toupees become shorter and rough, and many people do not care about toupee maintenance after washing. We recommend buying a toupee hair care solution and spray on the toupee regularly after wearing so that the toupee can be protected well. 
Men's toupees have different levels, it depends on their breathability and their source of the hair. If you have enough money, you can choose a high-end customized toupee. A high-end toupee is very flimsy and authentic, it can be perfectly matched your hair. 
On the contrary, machine-made toupees are very stuffy and airtight. It is a good choice to wear it for fun. If you need to wear a toupee every day, please choose hand-woven ones. A machine-made toupee is very uncomfortable and ugly for wearers. 
Secondly, about hair toupee before and after, the after plays the second important place.
Toupee care
1. Take care of your toupee
2. Men's hair: Put to the adjusting position, stick to it tightly. Or you can comb the end of top hair backward if you want to make your top hair fluffy. 
3. Long hairpiece: When wreck the packing, you could use your hands to hold the lace and shake it.
4. Straight hair: Comb it up to down
5. Curly hair: Only your finger is needed, comb the hair gently with your finger and shake it with the other hand.
Toupee washing
1. A toupee is difficult to wash. It needs to be washed 2 times per month if you wear it every day. If a wearer does not wear a toupee very often, needs to be washed only once half a year. 
2. Put your toupee into warm water and add some shampoo, soak it for 10 minutes. Rub the toupee lace tenderly and softly, do not press the hair. Do not put your toupee in the water for a long time. The hair will drop off from the lace.
3. Dry your toupee with a towel after washing. Put it in a dry place and avoid sunshine.
4. Comb your toupee smoothly after it is dried. 
There are many kinds of toupees for men and women, and each has its unique features. The tips that I mentioned above for a hair toupee before and after, are my kind suggestion and instruction for you all. 
---
---
Writers Cooperation:
LaVividHair is seeking for blog contributors who know and love hair. If you know alternative hair or hair related accessories, if you have great understanding of hair trends and fashion, if you are expert in hair care, if you have any experience with salons or celebrities, if you would like to share your experience to help people just like you make the right choice, now contact us at support@lavividhair.com to be a blog contributor. Let's discuss the details then.