The Best Hairstyles for Dirty Blonde Hair Men: Ideas and Inspiration
May 25, 2023
Hair Replacement for Men
Views: 289
Dirty blonde hair men have a distinctive hair color that allows them to be quite versatile when it comes to picking a haircut. There are many of possibilities to explore, whether you like a more laid-back and casual appearance or a more polished and elegant style.
l Textured Crop of Dirty blonde hair men
The textured crop is a popular and trendy hairstyle that works exceptionally well for men with dirty blonde hair. This cut involves shorter sides and back with slightly longer hair on top. The messy and textured finish adds a stylish and effortless vibe to your overall look, perfectly complementing the natural tones of your dirty blonde hair.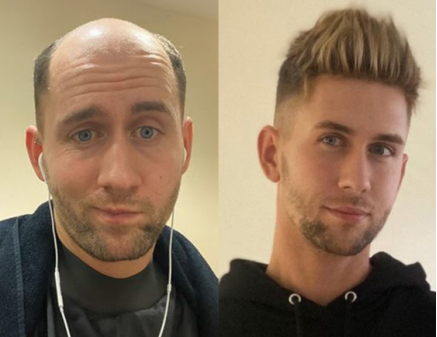 l Undercut for Men with Dirty Blonde Hair
The undercut is a versatile hairstyle that pairs wonderfully with dirty blonde hair man. This style features shaved or closely trimmed sides and a longer length on top. You can opt for a slicked-back look for a more refined appearance or style the top with a messy texture for a relaxed and edgy vibe. The contrast between the darker undercut and the lighter dirty blonde hair creates a striking and eye-catching effect.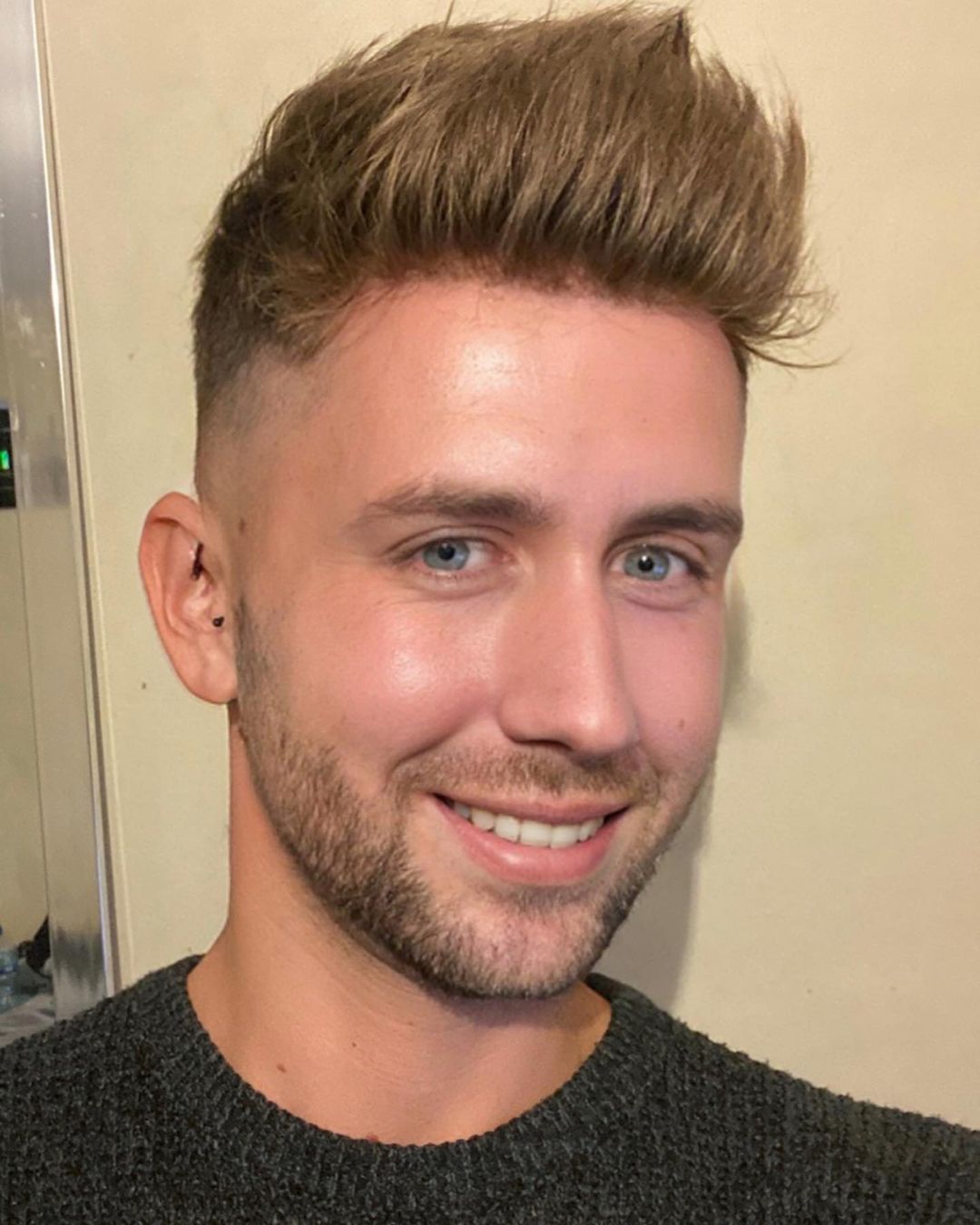 l Slicked-Back Hairstyle for Men With Dirty Blonde Hair
For a polished and sophisticated look, consider a slicked-back hairstyle. This classic style involves combing the hair back using a styling product like pomade or gel. The smooth and sleek finish beautifully showcases the natural shine and dimension of your dirty blonde hair. It's a timeless option that exudes confidence and elegance.
l Messy Quiff for Men With Dirty Blonde Hair
The messy quiff is a playful and youthful hairstyle that suits dirty blonde hair perfectly. This style features voluminous hair on top styled into a tousled and textured quiff. It adds a touch of rugged charm to your overall look and is ideal for those seeking a more casual and carefree hairstyle.
l Long Waves for Men With Dirty Blonde Hair
If you have longer hair and want to embrace your dirty blonde locks, consider wearing them in loose waves. This effortlessly cool style showcases the natural texture and movement of your hair while providing a relaxed and beachy vibe. Use a texturizing spray or sea salt spray to enhance the waves and create a tousled effect.
In conclusion, men with dirty blonde hair have a range of fantastic hairstyle options to choose from. Whether you prefer short and textured cuts like the crop or undercut, or you want to embrace longer locks with a messy quiff or loose waves, there is a style that suits your taste and personality. Experiment with different looks and find the hairstyle that makes you feel confident and reflects your unique sense of style. Embrace your dirty blonde hair men and rock a hairstyle that truly enhances your natural beauty.
---
---
Writers Cooperation:
LaVividHair is seeking for blog contributors who know and love hair. If you know alternative hair or hair related accessories, if you have great understanding of hair trends and fashion, if you are expert in hair care, if you have any experience with salons or celebrities, if you would like to share your experience to help people just like you make the right choice, now contact us at support@lavividhair.com to be a blog contributor. Let's discuss the details then.