Men's Lace Wigs:Transforming Hair Solutions
May 24, 2023
Hair Replacement for Men
Views: 39
The demand for men's lace wigs has exploded as more individuals seek flexible and realistic hair solutions. By offering a perfect and natural-looking hairline, lace wigs have transformed the way men can enhance their appearance. These wigs have gained popularity among a variety of populations thanks to the wide range of opportunities they provide, which include a variety of kinds and features to meet different demands.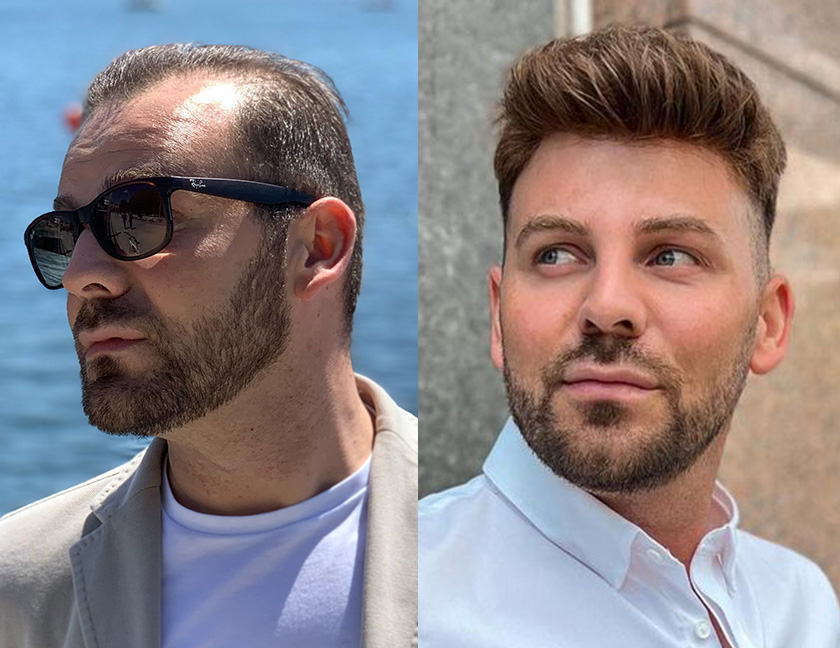 The Applicable Population of wigs
Men who suffer from hair loss or who desire to experiment with various styles while maintaining their natural hair are all able to benefit from lace wigs. It have been used by men of all ages, occupations, and cultural backgrounds as a revolutionary tool for boosting their self-confidence and overall appearance.
The Product categories of wigs
 Whole Lace Wigs: These wigs are made with an all-over thin lace cap that gives the appearance of an actual hairline and allows you to style the locks you choose. The greatest degree of flexibility is provided by full-lace wigs, which enable users to create a variety of hairstyles, such as hairstyles and updos.
Lace Front Wigs: These wigs include ear-to-ear visible lace removal on the front. The wearer's skin blends perfectly with the lace front, giving the appearance of a natural hairline. To ensure comfort and duration, the remaining cap of lace-front wigs is frequently made with a more durable and permeable material.
The Functions of lace wigs
Natural Appearance: Men's lace wigs are handmade perfectly, with individual hair strands included in the lace foundation. This procedure provides a realistic hairline that simulates natural hair growth, making it harder to tell the distinction between the wig and the individual's hair.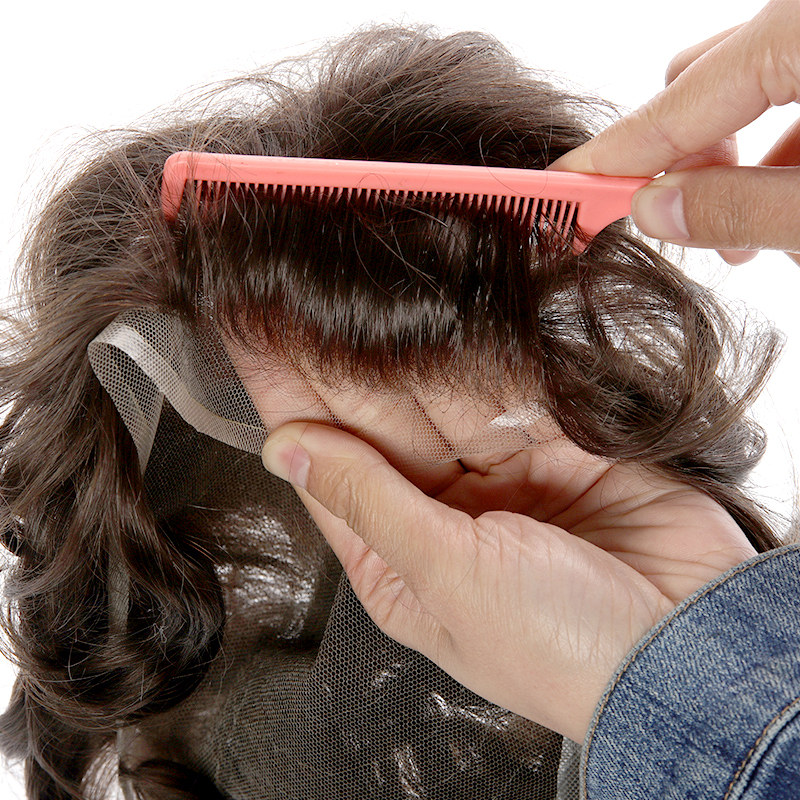 Adaptability: Lace wigs provide superior flexibility. Wearers can experiment with different haircuts, lengths, colors, and textures to easily change up their looks. Lace wigs provide an abundance of style opportunities, from elegant and professional to fashionable and daring.
Hair Loss Solutions: Lace wigs are a game changer for individuals who are suffering from hair loss. Lace wigs are a simple and confidence-boosting option, whether due to heritage, health problems, or other circumstances. These wigs restore a complete head of hair and help consumers regain their sense of self-worth by minimizing regions of hair loss or thinning.
Protection and Convenience: Lace wigs maintain natural hair by protecting it from external factors such as sun exposure and styling with warmth. These wigs may also make everyday maintenance practices easier, saving time and effort while maintaining a professional appearance.
In conclusion, men's lace wigs have emerged as a crucial answer for anyone looking for realistic, adaptable, and simple hair enhancements. Lace wigs adapt to the different demands and tastes of the community they serve by offering a wide range of product kinds and functions. As these distinctive wigs gain popularity, they empower men to confidently embrace their preferred hairstyles while enjoying the benefits of a natural-looking and straightforward hair makeover.
---
---
Writers Cooperation:
LaVividHair is seeking for blog contributors who know and love hair. If you know alternative hair or hair related accessories, if you have great understanding of hair trends and fashion, if you are expert in hair care, if you have any experience with salons or celebrities, if you would like to share your experience to help people just like you make the right choice, now contact us at support@lavividhair.com to be a blog contributor. Let's discuss the details then.