Is it possible to damage a hair system while sitting in a dry sauna?
January 12, 2022
LaVivid News
Views: 3095
Sauna sessions, according to Lavivdhair, increase blood flow to the skin's surface and hair follicles by stimulating blood flow. The greater the amount of blood flowing through the scalp, the better the hair growth will be. The blood efficiently transports all of the necessary oxygen and nutrients to every region of our body, resulting in a noticeable increase in hair growth in certain areas.
Saunas are not only beneficial for hair growth, but they are also very helpful in protecting it from the effects of pollution, stress, and other factors connected with our fast-paced way of life. Heat in a sauna chamber may reach up to 185 degrees Fahrenheit, which effectively encourages hair vitalization while still maintaining its hydration.
Take Care of Your Hair
Saunas create dry heat, which may damage the curls and coils of your strands, especially if you have long hair. An essential aspect of many people's healthcare regimen is spending time in a sauna every day. Often, we miss the adverse effects of these treatments, which might ultimately cause hair cells to become damaged. In contrast to a sauna, deep conditioning may aid in locking in moisture and keep your scalp moisturized after you have finished your session. Saunas, on the other hand, will never create lasting harm. However, it may cause your hair to become frizzy and unruly.
Before entering the sauna, apply a tiny amount of silicone-based hair serum to your hair and distribute it evenly throughout your locks. You will be able to keep your hair from being damaged in this manner.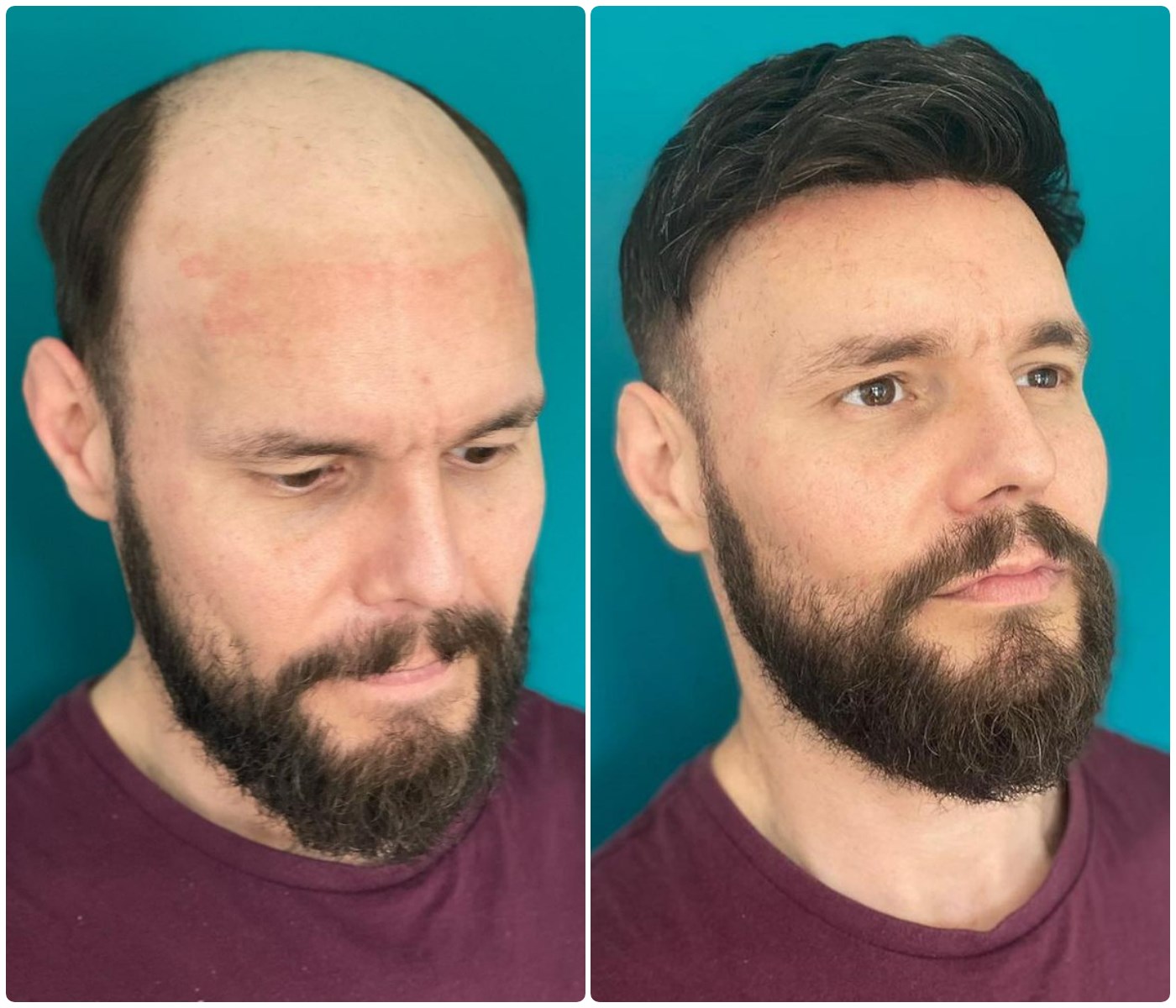 Using the sauna to encourage hair growth is a good idea.
Saunas provide a variety of health advantages, including the removal of pollutants, the stimulation of the immune system, and assistance in the recuperation process after a workout. You may not be aware that they may also stimulate and encourage quicker hair growth. Saunas also have the added advantage of increased blood flow to the skin, which is beneficial. An increase in blood flow to the epidermis also causes an increase in blood flow to the hair follicles. Blood is referred to be a transporter because it transports nutrients such as oxygen and minerals that our bodies need. When there is more blood circulating to our skin and hair, we experience an increase in hair growth because the nutrients our bodies need are delivered to them.
The heat generated by saunas might harm our hair. Excessively heated conditions might cause our hair to become dry and brittle. Because of this, our hair may become brittle and dry, and we may have an increase in breakage. As part of your routine hair development regimen, you should ensure that your hair retains its moisture by using a sauna daily to encourage hair growth. Consider using a deep conditioner on your hair before entering the sauna to minimize damage caused by the loss of moisture. The conditioner serves as a barrier against the heat while providing a thorough conditioning treatment for your hair. You may rinse away the conditioner when your sauna session is over.
How to Keep Your Hair Safe While in the Sauna
Once again, the sauna might hurt the hair and scalp's health. When exposed to excessive steam, the hair might become frizzy. On the other hand, a smoothing serum will help to protect the hair. If you do not have access to hair serum, consider spraying an oil sheen on your hair instead. You should include silicone in the serum to get the optimum outcomes.
Apply a little quantity the size of a dime on the palm of one hand and rub it in.
Rub your hands together to ensure that the serum is evenly dispersed.
Rub the product all over your hair, including your scalp, roots, and strands.
To get complete covering, comb through the threads.
To provide complete protection of the head,
Wrap with a moist towel or shower cap to keep the heat in.
The use of a hat or towel and the use of a serum or oil spray should help prevent the exposure of excess moisture in the hair. If, after applying the oil sheen or serum, the hair becomes excessively oily, avoid using it to the roots of the hair any longer.
What is the benefit of deep conditioning your hair in the sauna?
The most beneficial aspect of using a steam room is that it will open the skin's pores. While doing so will stimulate sebum production and cleanse the glands and ducts in the skin. What should be kept in mind is that the scalp is just skin from which hair sprouts and grows. Anyone can see the apparent advantages of utilizing a sauna or steam room, but there are some drawbacks to doing so as well. Steam may be damaging to the hair, but how much and for how long the hair is exposed to moisture determines the extent of the damage. As a result, lengthy sauna sessions will be detrimental rather than beneficial.
Hair Loss as a Result of Dry Sauna
The sauna has been in use by the Scandinavians for more than two thousand years at this point. According to Lavividhair, which specializes in saunas, you traditionally used the sauna to cure chronic discomfort in people. We also inform you that a dry sauna is not the same as a wet sauna. When hot stones are utilized, moisture does not travel through the air as it does when cold stones are used. Other items, such as an infrared lamp or a radiator, help dissipate the air's heat and moisture. When a person's hair is subjected to damp heat, it gets tangled and frizzy.
Although this is not a permanent condition, it is preferable to be protected at all times. On the plus side, a 20-minute session is beneficial for hair growth in general. Skin cells accumulate as a result of the steam. As a result, the hair grows more quickly and thicker. While in the sauna, try these suggestions to help you regenerate your hair.
What are the benefits of saunas for hair growth?
According to Lavividhair, blood flow is an essential factor in hair development. The heat improves blood flow to the skin and hair follicles in a sauna, bringing oxygen, nutrients, and minerals to the skin and hair follicles. Saunas are lovely, but there is a catch: the extreme heat. When sitting in a heated environment, you may experience moisture loss. It may cause dehydration in your body and your undesirable hair. Keep hydrated by drinking lots of water and replenishing your electrolytes, and moisturizing your hair after you have been swimming or working out in the sun. Hair conditioning or using oils after a sauna session are both excellent strategies to replenish the moisture lost by your hair and scalp during the sauna session. You may lock in additional water by using a deep conditioner to your hair before entering the sauna.
---
---
Writers Cooperation:
LaVividHair is seeking for blog contributors who know and love hair. If you know alternative hair or hair related accessories, if you have great understanding of hair trends and fashion, if you are expert in hair care, if you have any experience with salons or celebrities, if you would like to share your experience to help people just like you make the right choice, now contact us at support@lavividhair.com to be a blog contributor. Let's discuss the details then.