How to Wear a Hairpiece for Men: Natural Look Tips
May 26, 2023
Lace Hair Pieces 101
Views: 37
A man's confidence and self-esteem can be significantly impacted by hair loss. Thankfully, hairpieces for men provide a workable option, enabling them to regain a full head of hair and achieve a natural look. Here are some helpful hints to help you wear a man's hairpiece with confidence and create a seamless, natural look if you're thinking about doing so.
l Choosing the Right Hairpiece for man
To look natural, the appropriate hairpiece selection is essential. Find a hairpiece for man that has the same color, texture, and density as your own natural hair. Choose real human hair hairpieces of superior quality for the most authentic appearance. Finding a hairpiece that melds naturally and harmoniously with your natural hair is the aim in order to get this look.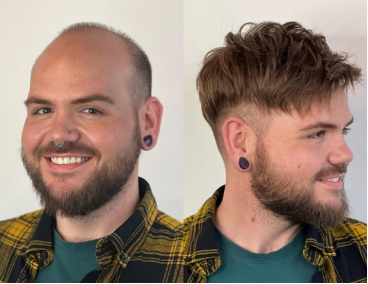 l Proper Sizing and Fitting Man's hairpieces
Selecting the proper size and fit for your hairpiece is crucial to ensuring a cozy and natural fit. Measure your head precisely, paying attention to the circumference and separation of the ears. This ensures that the man's hairpiece fits securely without appearing too loose or tight. If you're unsure about the sizing process, seek guidance from a professional hairpiece provider who can assist you in finding the perfect fit.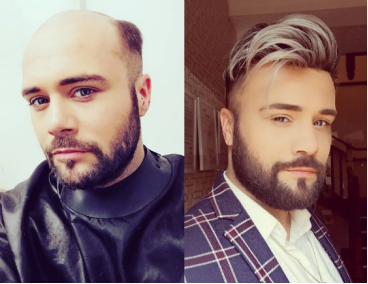 l Seek Professional Assistance wearing hairpieces for man
Seeking professional assistance can be highly beneficial, especially if you're new to wearing a hairpiece. You can get assistance from qualified stylists who specialize in Man's hairpieces in selecting the ideal style, color, and fit. Additionally, they can help with the initial application to make sure the hairpiece looks natural and merges in with your own hairline.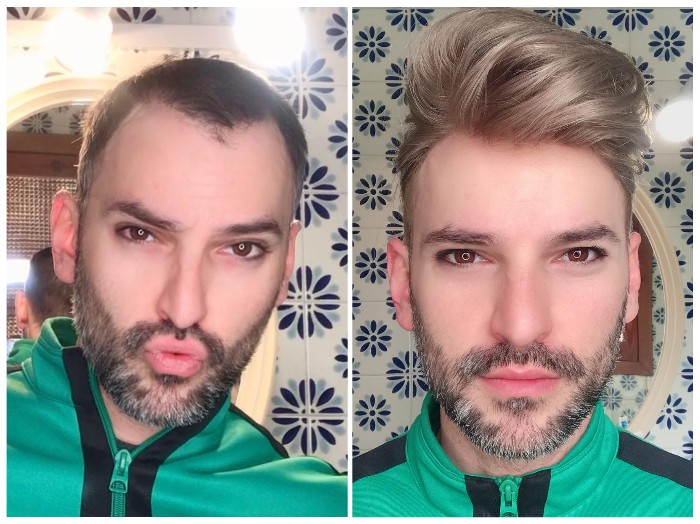 l Customize and Style Your Man's Hairpiece
To enhance the natural look of your hairpiece, consider customizing and styling it. Work with a skilled stylist to trim and shape the hairpiece according to your desired hairstyle and facial features. Additionally, use styling products such as gels or mousses to blend the hairpiece with your natural hair, adding volume and texture for a more seamless appearance.
 l Men's Hairpiece of Regular Maintenance and Care
Proper maintenance and care are essential for keeping your hairpiece looking natural and in good condition. Follow the manufacturer's instructions for cleaning and conditioning the hairpiece. Use gentle products specifically designed for hairpieces and avoid excessive heat styling to prevent damage. Properly store the hairpiece when not in use to maintain its shape and quality.
You can wear a hairpiece for men with confidence and obtain a natural, seamless look by paying attention to these pointers. Accept the chance to improve your appearance and repair your hair so you may feel more confident and rediscover your sense of style. You may flaunt your new appearance with confidence and profit from a fuller head of hair with the right hairpiece and adequate care..
---
---
Writers Cooperation:
LaVividHair is seeking for blog contributors who know and love hair. If you know alternative hair or hair related accessories, if you have great understanding of hair trends and fashion, if you are expert in hair care, if you have any experience with salons or celebrities, if you would like to share your experience to help people just like you make the right choice, now contact us at support@lavividhair.com to be a blog contributor. Let's discuss the details then.