Tips for Using A Mens Hair Systems Glue
March 01, 2021
Blog
Views: 993
If you want to know how to use mens hair systems glue then you'll find the information in this article to be very useful. Getting a new hair system comes with a lot of responsibilities. You need to know how to take care of and maintain your hair system if you want it to last. Most importantly, however, you need to know how to put it on. 
Unless you have someone who can help you with putting on your toupee every day, then you need to learn how to use wig glue. It really isn't hard. But like in all skills, there's a learning curve involved. And if you want your wig to stay out the whole day, then you really need to know how to do it right. 
This article serves as a beginner's guide on how to use mens hair systems glue. Here you'll get a walk-through step-by-step process on how to use glue to hold your hairpiece. The first thing that you need to know is that there are many different kinds of wig glue available. So you need to get the right one. You need to make sure that the glue you'll be using is right for the type of hairpiece that you have. Apart from the type of hairpiece you have, you also need to consider your lifestyle in choosing the right wig glue. 
If you want to play it safe, then you can choose an all-around hair system adhesive. This type of glue is ideal for most types of hair systems and is the most versatile one around. This type of glue is acrylic-based. It is initially intended to be used for lace front hair systems but if you have a poly-based or bond lace hairpiece, you can also use this type of glue. 
If you're the athletic type, then you need to choose a glue that will keep your hairpiece in place no matter how intense you move. You also need to choose a glue that can handle sweat, heat, and humidity.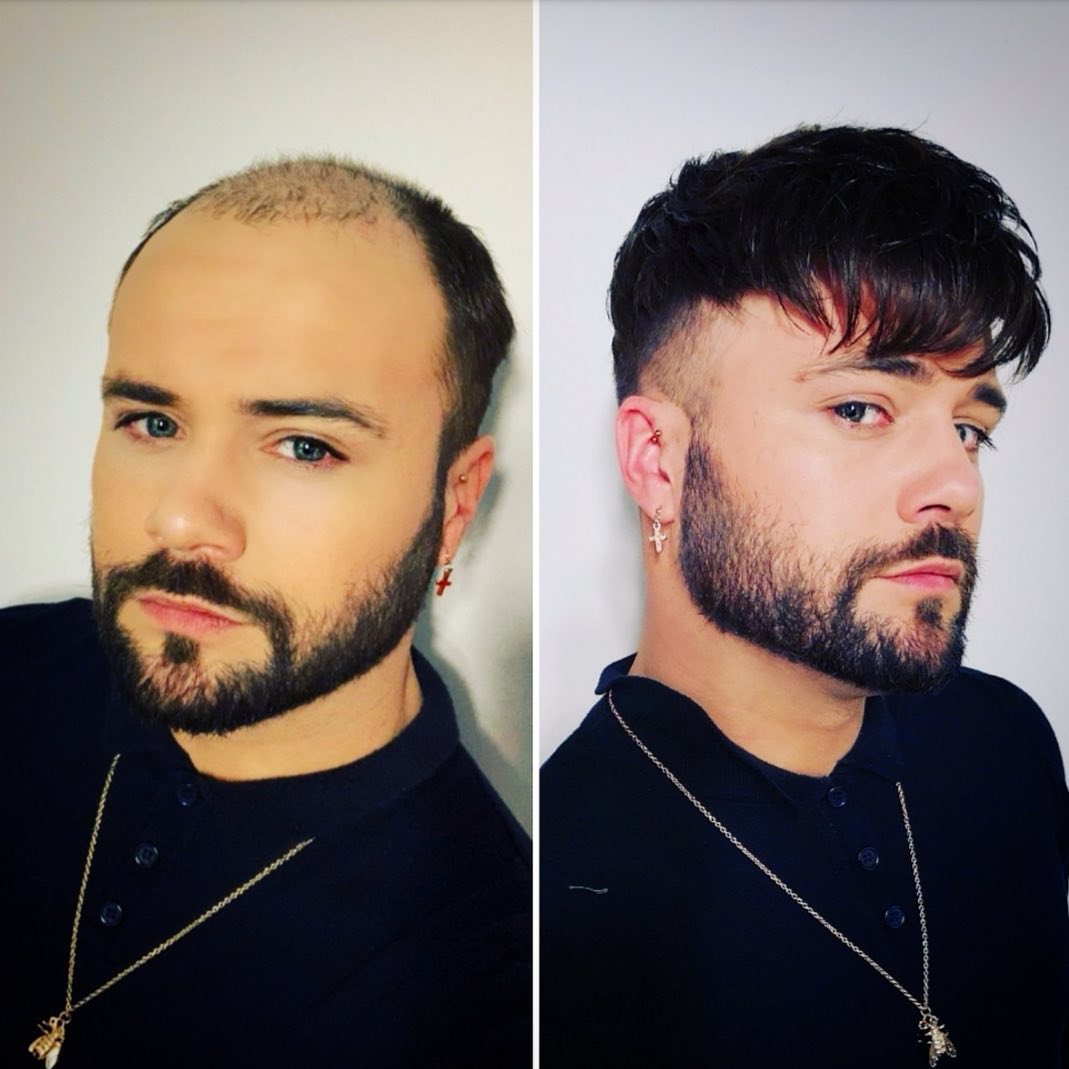 People with sensitive skin need a special kind of wig glue. They need glue that won't cause any irritation to their skin. If you have sensitive skin or are suffering from any form of allergy, then you need to choose a glue that is labeled hypoallergenic, non-irritating, or non-sensitizing. This is the type of glue that is ideal for people with sensitive skin. 
If you have oily skin, then you need to choose a wig glue that has the ability to control moisture. You should avoid anything that can increase the production of oil in your skin. 
Now that you know the different types of wig glue available, you can now move on to the proper application of the wig glue. 
1. Use a clip 
The first thing that you need to do is to clear the area of your scalp where you will be applying glue. For this, you need to use a hair clip. If you don't clear your scalp, then things can get messy. 
2. Prepare your skin 
Next, you need to prepare your skin. You need to make sure that the skin around your hairline is clean. If you don't want glue to be applied to other parts of your scalp, then you need to use a scalp protector. This can help prevent irritation that can be caused by the glue. 
3. Apply the glue 
After preparing your skin, you can now apply the glue to your scalp. You only need to apply a thin layer around your hairline and on your scalp and then let it dry for a few minutes. Then you need to check if it's ready by tapping on it. If it feels sticky instead of wet then you can now move to the next step. 
4. Apply your hairpiece 
Now it's time for you to put on your hair system. You may need to do this several times before you can actually do it right. You need to hold the front part of the wig and then place it on your natural hairline. You then need to roll it back and adjust it until you get the right fit. 
5. Let it dry 
Now you just need to wait for the mens hair systems glue to dry completely and then you're ready for the day.
---
---
Writers Cooperation:
LaVividHair is seeking for blog contributors who know and love hair. If you know alternative hair or hair related accessories, if you have great understanding of hair trends and fashion, if you are expert in hair care, if you have any experience with salons or celebrities, if you would like to share your experience to help people just like you make the right choice, now contact us at support@lavividhair.com to be a blog contributor. Let's discuss the details then.