The Guide of Buying Best Men's Hairpiece
January 14, 2021
Blog
Views: 1170
If you too are in a frantic search of the best men's hairpiece, do not worry, you are not alone. There are many others like you who are suffering from the problem of excessive hair loss and baldness and this not only affects their appearance but also their confidence level. 
In such a situation, men can opt for hair transplant surgery, but that can cost a lot. A much better option will be to opt for wigs. If you get the right hairpiece, it can completely transform your look, and still, look natural. And, if you get the wrong one, it can make you look weird.
So, you have to make sure you find the right wig to enjoy a natural appearance. But the question is how to find the best hairpiece for men? Well, the task is not as difficult as it may seem, and all you need to do is follow the simple tips given below. 
1.Consider your budget while buying a wig 
Now, you may be wondering, why you need to consider your budget while shopping for something as simple as a wig. Well, this is because a hairpiece indeed can cost you a lot depending on the type you select. 
There are basically two varieties you can choose from - custom hair system and stock hair system. A custom hair system is customized to meet your needs perfectly. It will be designed in a way that it will look exactly like your original hair and no one will be able to identify it as being a wig. And, since it is customized to meet your requirements to perfection, it can cost you quite a lot. On the other hand, stock hairpieces are made in bulk and thus do not cost you too much. 
Now, you need to decide which one you want to go for depending on your budget. You can even go ahead and talk to experts at a salon before you go and buy a wig. 
2.Understand your requirements before selecting a wig 
Even before you begin your search for the right hairpiece, you need to know your hair type, measurements, and also density requirements. If you are aware of the exact size you need, it will become easier for you to place an online order. 
You can visit a salon and consult an expert to learn about your measurements. This will help you choose a hairpiece that will match your requirements and personality perfectly well.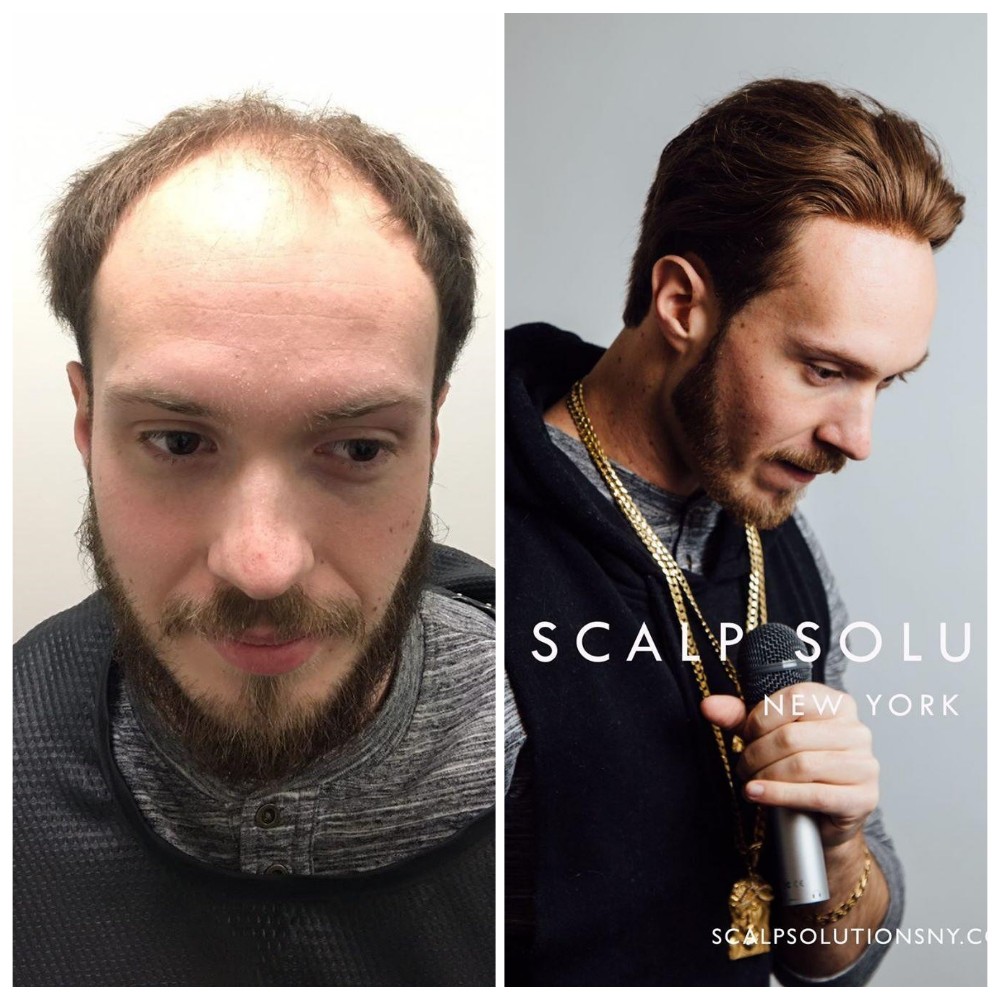 3.Think about your lifestyle when selecting the best men's hairpiece 
Before you order a wig, it is very important to consider your lifestyle. Do you plan to go to the beach with your hairpiece? Do you want something that will beautifully integrate with your hair? Do you need something that can easily be put on and taken off? Do you require something that can be a full hair replacement? 
If you ask yourself such questions it will be a lot easier for you to find the best hairpiece. Also, make sure you ask an expert about the kind of care you need to take off the different wigs, and then decide which one will be best for you. 
4.Learn about the hairpiece securing method 
You can secure a hairpiece using tape, glue, or clips. A hair system can be permanent, semi-permanent, or temporary. You will have to decide what kind of hair system will meet your requirements. 
A temporary hair system is quite convenient, comfortable, and popular. It will be bonded to your hair using clips or tape. A semi-permanent hairpiece can be applied with the help of glue, and you can always wear it. The permanent wig will last long and is applied using an adhesive. 
5.Take the help of an expert to select the best hairpiece
If you want your selection process to be easier and you desire to end up buying the best men's hairpiece then it will be wise to take the help of an expert.
A good hairstylist will help you know what kind of wig you should invest in. They will also let you know about your exact measurements so that the wig you buy fits you naturally. Furthermore, they will tell you which type - semi-permanent, permanent, or temporary - is ideal for your requirements.
So, make sure you consult an expert before you make your purchase. 
To Conclude -
Now that you know how to buy the best hairpiece for men, selecting the ideal one will be super easy. Once you find the right one, take the help of a stylist to put it on in a perfect way. And when the hairpiece is in place, you will be amazed by how beautifully it changes your look. Not only will you look attractive again, but you will also gain back your lost confidence.
---
---
Writers Cooperation:
LaVividHair is seeking for blog contributors who know and love hair. If you know alternative hair or hair related accessories, if you have great understanding of hair trends and fashion, if you are expert in hair care, if you have any experience with salons or celebrities, if you would like to share your experience to help people just like you make the right choice, now contact us at support@lavividhair.com to be a blog contributor. Let's discuss the details then.