Elevate Your Style with Lavivid Women's Hair System: The Ultimate Guide
September 07, 2023
LaVivid News
Views: 81
In today's fast-paced world, where appearances hold great importance, having luscious, voluminous hair is a desire shared by many. For women facing the challenge of a widening hair part, Lavivid introduces the revolutionary Women's Hair System - an impeccably crafted solution that seamlessly combines convenience, comfort, and natural beauty. In this article, we delve into the incredible features of the Lavivid Women's Hair System and how it can transform your hair game.
Understanding the Lavivid Women's Hair System
Product Features:
1.Hair Length: With 14 inches of pure elegance cascading down, the Lavivid Women's Hair System ensures a striking and dynamic look that exudes confidence and grace. Say goodbye to lifeless locks and embrace the allure of longer, more luxurious hair.
2.Innovative Design: Crafted with meticulous attention to detail, the Lavivid Women's Hair System is engineered to address the specific needs of those seeking to enhance their hair's volume discreetly. The system boasts a 4''x6'' size, precisely covering the area where it's needed the most – the widening parting line. Witness your hair part transform into a lush, radiant curtain of hair, effortlessly.
3. Versatile Base: The Lavivid Women's Hair System features a top crafted from mono material and PU (Polyurethane) around the perimeter. This combination offers the best of both worlds – durability and breathability. The mono top creates a natural, scalp-like appearance, while the PU ensures a secure fit, allowing you to move with confidence.
4. Multiple Attachment Options: Your lifestyle and preferences matter, and Lavivid understands that. Whether you prefer to glue it down for long-lasting wear or enjoy the flexibility of clipping it on and off, this hair system caters to your individual needs. Embrace the freedom to choose what suits you best.
5. Breathable Comfort: Bid farewell to discomfort and overheating. The ingenious design of the Lavivid Women's Hair System prioritizes breathability, allowing air to circulate freely while maintaining a secure hold. Enjoy the comfort of natural airflow while flaunting your beautiful locks.
6. Natural Density: With a density of 100%, this hair system seamlessly integrates with your existing hair, ensuring a flawless blend that's virtually indistinguishable from your own natural locks. No more worries about that telltale "wig" look – only a stunning, head-turning appearance. Additionally, it boasts an exceptionally lightweight feel that you'll hardly notice is there. Say goodbye to heavy, cumbersome sensations and hello to the freedom to embrace life fully.
Elevate Your Confidence with Lavivid Women's Hair System
The Lavivid Women's Hair System is more than just a product; it's a confidence booster. It empowers you to regain control of your style and self-assuredness. Whether you're preparing for a special occasion or simply going about your daily routine, this hair system promises to be your steadfast companion on your journey to voluminous perfection.
Imagine the joy of effortlessly flaunting longer, thicker hair that mirrors your inner confidence. With Lavivid, it's not just a dream; it's a reality waiting to be embraced.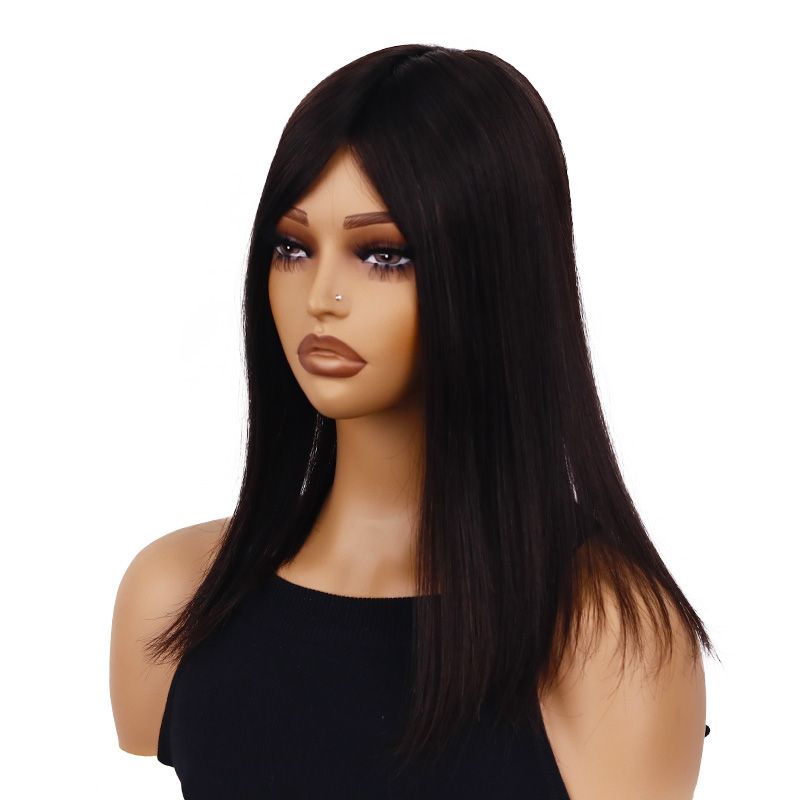 In conclusion, Lavivid's Women's Hair System is a game-changer for women seeking to enhance their hair's volume discreetly and effortlessly. With its innovative design, versatile attachment options, breathable comfort, and natural density, it's the ultimate solution for achieving the luscious, voluminous hair you've always desired. Don't let a widening hair part hold you back – unlock your confidence and elevate your style with Lavivid. Say goodbye to worries and hello to a newfound sense of beauty and self-assuredness. Embrace fuller, more luxurious hair, and conquer each day with confidence. Lavivid Women's Hair System – where beauty and innovation meet.
---
---
Writers Cooperation:
LaVividHair is seeking for blog contributors who know and love hair. If you know alternative hair or hair related accessories, if you have great understanding of hair trends and fashion, if you are expert in hair care, if you have any experience with salons or celebrities, if you would like to share your experience to help people just like you make the right choice, now contact us at support@lavividhair.com to be a blog contributor. Let's discuss the details then.