Electric Blue Highlights on Black Hair: A Bold New Trend
April 20, 2023
LaVivid News
Views: 110
New trends and techniques are continuously appearing in the world of hair coloring, which is a field that is constantly changing. Electric blue highlights on black hair are one of the newest trends to take the world by storm. The results can be truly magnificent for those who are willing to take the risk, but this bold and daring appearance is not for the timid. We'll examine this trend in more detail in this post, along with the information you'll need if you're thinking about giving it a try.
Electric Blue Highlights: What Are They?
Hair coloring techniques known as "electric blue highlights" include adding vivid blue streaks to black hair. The color blue is typically vivid, vibrant, and slightly metallic or iridescent, which catches the light and produces a striking, attention-grabbing appearance. Numerous methods, including as balayage, ombre, or foiling, can be used to create this appearance.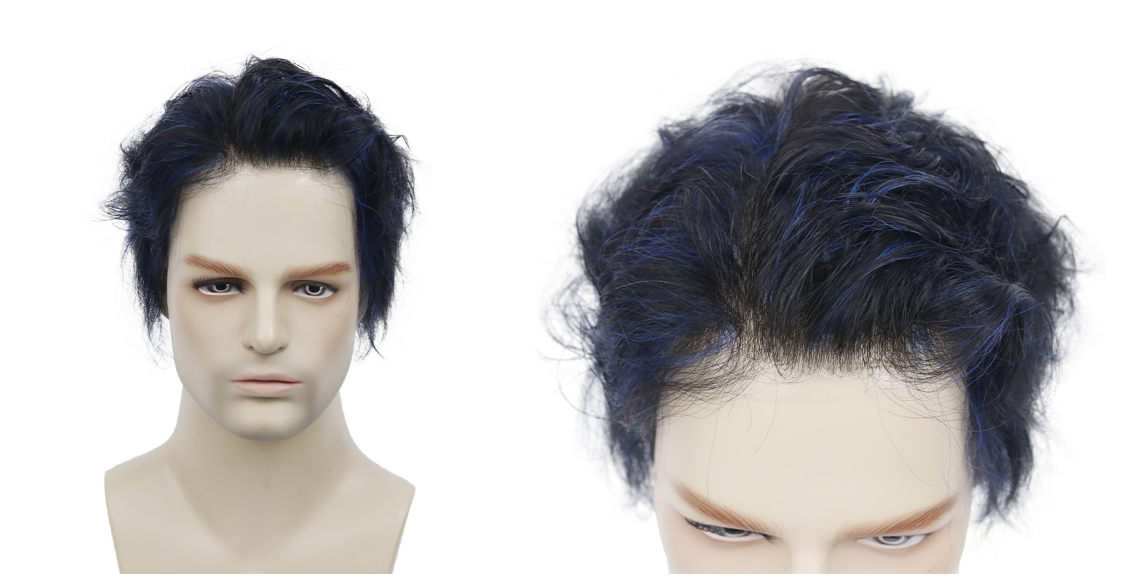 Balayage is a method that uses hand-painted color to produce a gradient effect that looks natural. In contrast, ombre includes mixing the color from the roots to the tips to provide a more dramatic look. Sections of hair are wrapped in foil before being colored as part of the foiling procedure to provide a more accurate, controlled result.
Why Choose Highlights in Electric Blue?
Anyone wishing to make a dramatic statement with their hair may consider electric blue highlights. Younger individuals are particularly drawn to this appearance because of its edgy, rebellious vibe. Anyone who wishes to add some color to their hair without going overboard can consider it as well.
The fact that electric blue highlights go especially well with black hair is another justification for choosing them. The contrast of the brilliant blue color against the black hair is startling and is sure to draw attention. The blue shade can also help to highlight the inherent sheen and structure of black hair, giving it more depth and dimension.
On black hair, how to achieve electric blue highlights
There are a few considerations you should make if you want electric blue highlights on your black hair. First and first, it's crucial to pick a reputed salon or stylist with knowledge of this type of coloring. This is not a look that can be replicated at home because the best results call for specialist knowledge and tools.
You'll need to consult with your stylist to determine the best method for your hair once you've chosen one you can trust. The most suitable solution for you will depend on your hair type, texture, and desired result. Balayage, ombre, and foiling are all respectable choices.
Additionally, you must pick the proper blue hue for your highlights. Although electric blue is a well-liked option, there are many more colors and tones available, ranging from light pastels to rich, deep blues. Your stylist can offer advice on which color will go best with your skin tone and general appearance.
You'll need to take careful care of your hair after the coloring process is over if you want to keep your new appearance. This could entail avoiding overuse of heat styling tools or other harsh treatments that might harm your hair, as well as using specific shampoos and conditioners to protect your color.
Conclusion
Black hair with electric blue highlights is a daring and striking look that will grab attention. This look may be tailored to fit your own style and preferences using a number of styling methods, such as foiling, balayage, and ombre. If you're thinking about experimenting with this style, be sure to pick a dependable stylist and take proper care of your hair to make sure your new appearance lasts as long as possible. Electric blue highlights can be achieved with the appropriate method.
---
---
Writers Cooperation:
LaVividHair is seeking for blog contributors who know and love hair. If you know alternative hair or hair related accessories, if you have great understanding of hair trends and fashion, if you are expert in hair care, if you have any experience with salons or celebrities, if you would like to share your experience to help people just like you make the right choice, now contact us at support@lavividhair.com to be a blog contributor. Let's discuss the details then.