Does Michael C. Hall Wear A Toupee?
April 11, 2022
LaVivid News
Views: 915
Chemotherapy is a type of cancer treatment that can result in various adverse effects, such as hair loss or thinning. Some people may prefer to wear a toupee until their hair regrows in this situation. A wig is a practical approach to dealing with the painful reality of hair loss, which is a side effect of chemotherapy when suffering from cancer and receiving treatment. Cancer patients might feel more like themselves with human hair wigs, allowing them greater control over their appearance. Although the initial stage of hair loss can be depressing, a natural human hair wig provides the variety, naturalness, and hope you need during this tough time.
A similar situation happened with one of the famous personalities Michael C. Hall. During the fourth season of "Dexter," Hall was diagnosed with Hodgkin's lymphoma; he kept the diagnosis a secret until the show concluded, and he had treatment during the show's vacation. For a time, Dexter and Hall both possessed a painful secret, which was beneficial for the character.
Who is Michael C. Hall?
Michael Carlyle Hall is an American actor who is best known for his appearances as Dexter Morgan in the Showtime drama Dexter and David Fisher in the HBO drama Six Feet Under. Hall won a Golden Globe Award and three Screen Actors Guild Awards for these two roles.
Michael C. Hall didn't start in the entertainment industry. Off-Broadway, believe it or not, was where he got his start. He began his career with roles in Macbeth and Cymbeline before moving on to Timon of Athens and Henry V. After that, he starred in The English Teachers and then in the controversial play Corpus Christi, which depicted Jesus and the Apostles as a bunch of gay men living in modern-day Texas.
His stage role did not end there. Road Show, Skylight, Camelot, A Midsummer Night's Dream, and Much Ado About Nothing all featured him. His Off-Broadway talents earned him the acclaim he deserved, and he landed his first Broadway role as the colorful Emcee in Cabaret, directed by Sam Mendes.
SINCE HIS DEBUT IN THE INDUSTRY, Michael C. Hall has been well-known for his roles in a range of television shows. He is probably best known for his performance on Showtime's Dexter, for which he received critical acclaim. However, many fans were unaware that Hall was quietly battling cancer at the time. In an interview, he said that his personal battle with cancer aided him in his role as the enigmatic serial murderer Dexter.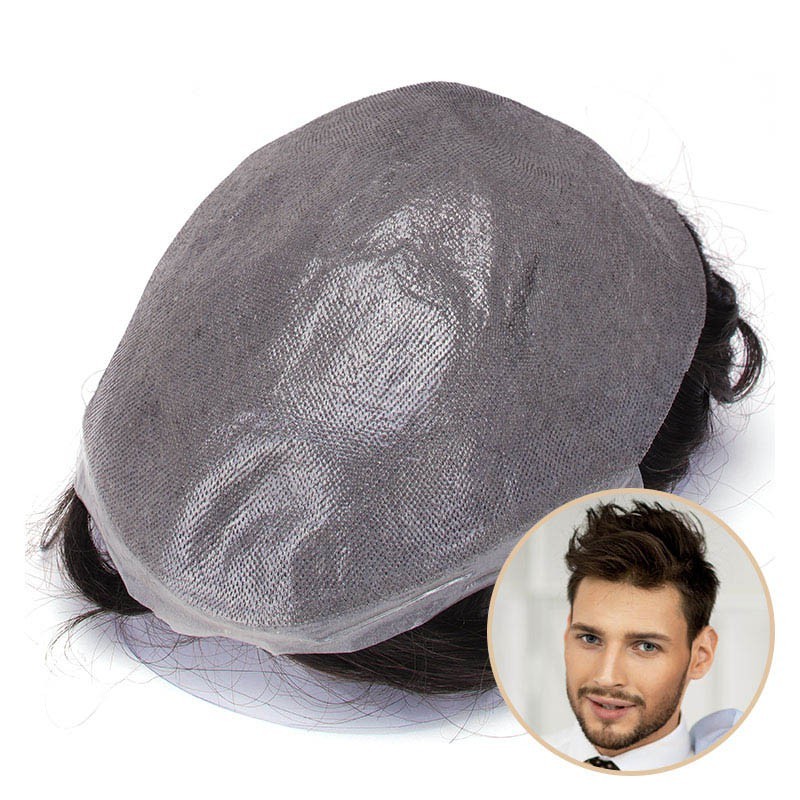 Does Michael C. Hall wear a toupee?
As mentioned earlier, during season four, which aired from September to December 2009, Hall was diagnosed with Hodgkin's lymphoma. He didn't divulge his diagnosis at the time, and he kept it a secret until the end of Season 4. After the season ended, Hall, who was 38 at the time, began treatment. He informed The Guardian that he planned to keep his diagnosis hidden from the public eye. 
After witnessing bodily changes before multiple award shows, he decided to share his condition. He started chemotherapy the next day after finishing filming, but he quickly recognized that the side effects of chemo meant he wouldn't be able to maintain his secret for long: he was losing hair.
He managed to work on Dexter while undergoing chemotherapy, using a wig to mask his hair loss, and revealed in April of the following year that he had made a full recovery and has been in remission ever since. He revealed he had the condition in January. Hall stated that his health was excellent. He's received his second-to-last treatment, with one more scheduled for March 17.
In 2010, Hall received his Golden Globe and Screen Actors Guild Awards while wearing a knitted cap over his bald head, which he had lost due to chemotherapy. Hall stunned fans by wearing a wig to disguise his bald head at the Golden Globe Awards on January 10, only days after admitting he was being treated for Hodgkin's disease. The actor finished his final round of chemotherapy on March 10 and has since begun work on his new film East Fifth Bliss.
However, his signature red hair did not grow back in time, prompting filmmakers to rely on technology to recreate his look. A wig was designed to maintain that look. The wig was also said to be fully comprised of human hair strands that were sewed separately into the wig foundation. Producers had assigned dedicated crew members to look after the wig and keep it groomed between takes because it was the best money could buy and cost roughly $10,000.
The wig was made with human hair because chemotherapy can cause the scalp to become dry and sensitive; real human hair wigs provide maximum elasticity and sit gently on sensitive scalps. Human hair wigs are frequently the best wig option for cancer patients because they can be groomed and customized to meet specific needs. They also ensure a superbly natural appearance, making it difficult to discern the difference.
Conclusion.
Many people lose their hair due to chemotherapy or other cancer treatments, such as Michael C. Hall, and find that toupees and hats are the most convenient, comfortable, and adaptable head coverings. Toupees and caps can conceal thinning hair, keep you warm, and shield you from the sun. Because the permeable fabric is less abrasive on the scalp than cloth cap alternatives, monofilament wigs are one of the most pleasant wigs for chemo sufferers.
So, if you are someone who is dealing with the same condition as Hall, you should know that hair typically regrows six months after chemotherapy is finished. Your new hair may be curlier or straighter, thicker, or finer, or even a different color. This alteration is usually temporary; your hair will most likely return to its pre-treatment state over time. You can help yourself by wearing a toupee or wig while waiting for your hair to get healthy like before.
---
---
Writers Cooperation:
LaVividHair is seeking for blog contributors who know and love hair. If you know alternative hair or hair related accessories, if you have great understanding of hair trends and fashion, if you are expert in hair care, if you have any experience with salons or celebrities, if you would like to share your experience to help people just like you make the right choice, now contact us at support@lavividhair.com to be a blog contributor. Let's discuss the details then.