Do You Have Interest in the Men's Him Wig Collection?
August 17, 2021
Blog
Views: 954
Men's him wig collection is a visual treat for all customers. Yes, indeed the wig types are eye-catching and awesome on the whole. You shall expect a wide range of hair systems for all types of customers across the globe. You shall feel enthusiastic and energetic on the wide varieties and so rock the floor. Hair loss may trigger buying a quality hair unit that is good in all aspects. You shall feel comfortable and convenient on your hair types in the store of him. How do you feel when you view exclusive collections of hair units? Yes, it is understood because a balding customer feels better on seeing the hair units that are flooded. 
What are the major expectations of a bald customer? The bald customer may look for the following features when he makes some purchases. Yes, the features are
· Versatile and compatibility features of hair unit
· Topnotch aspects of hair unit
· Cost of the system and variety also included
· Life span and flexible features
· Matching criteria 
When you visit the store, the availability of new models makes you attractive. So, you shall have to feel relaxed when you the store to cope with your need. Always give preference to the hair wigs that are rich in various features. A lot of attractive models and ranges in the store make you feel versatile and comfortable in all aspects. How about your hair unit availability in the store? A lot of hairpieces that look adorable may entice you to purchase.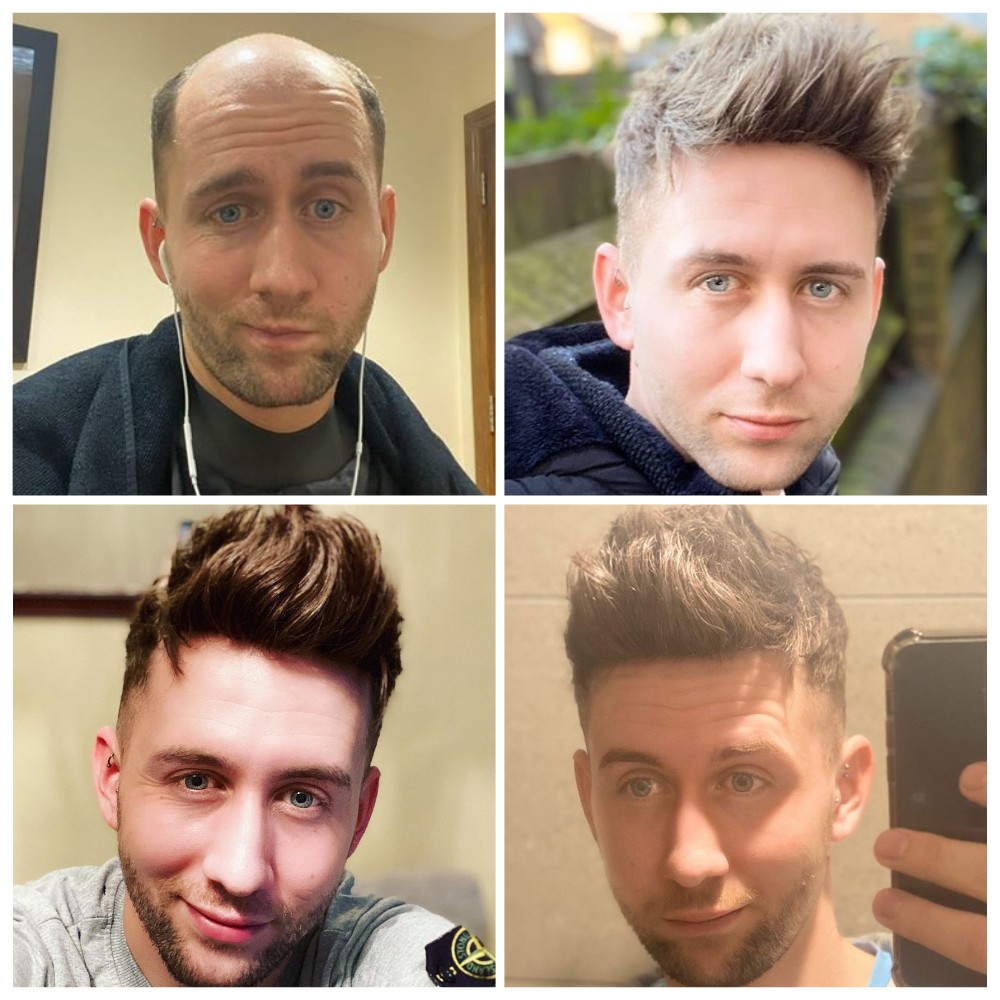 What are the best things that you have to look for before purchasing the hair unit? You shall have to have an idea about your hair type and head size before you shop hair systems. The hair type such as density, texture, and color aspects are considered for your selection. You will have to have the basic measurements of your head in your hand. Yes, the circumference of your head, side, and front measurements are inevitable to cope with the excellent hair wig model. 
The above details help you to find the quality hair unit at the store. Never select the system that is not suitable for your body and face look. You shall check the compatibility by wearing the model at the store itself. Check the hair system is comfortable to your look and overall image. The appearance of an individual after wearing the hair unit is of utmost importance to win the challenges. You shall have an old look due to hair loss which is mitigated by wearing a quality hair system. 
Men's him wig collection
The collections of hair units in him store never miss your attention. Yes, you shall come across many types of hair systems in a store. What about the convenient style and type you want to wear? The excellent type is that one that makes you admired and liked by all after wearing the hair system. Follow the guidelines strictly so you shall get a versatile model that makes you elated. 
What is the various model you shall find in a him store? Exotic varieties, male and women hair units, different colors and ranges are available. Each unit has a distinct feature that is attractive to you. You shall get a quality model that is rich in all features. Analyze each hair system to cope with your requirement and then select. Have detailed research about the hair systems in the store. Choose the comfortable and comprehensive hair systems for your matching requirement. You shall become a well-versed individual by focusing on quality hair units. The best hair unit is that gives you the best look on the whole. 
Conclusion
Have you understood a lot about hair systems by the above discussion? If so, you shall be able to pick the exact model for your face. The men's him wig collection makes you mesmerized and so you shall accompany an expert for your top selection. You shall have to feel patient for picking the quality system. Never go with mismatching selection because it does not work all to your expectations. Work with your basic knowledge and demands so you can achieve the goals. The men's him wig collection never disappoints you and so you shall visit the store with a lot of expectations.
---
---
Writers Cooperation:
LaVividHair is seeking for blog contributors who know and love hair. If you know alternative hair or hair related accessories, if you have great understanding of hair trends and fashion, if you are expert in hair care, if you have any experience with salons or celebrities, if you would like to share your experience to help people just like you make the right choice, now contact us at support@lavividhair.com to be a blog contributor. Let's discuss the details then.