Blonde Toupee-Secret to Effortless Style
April 28, 2023
Hair Replacement for Men
Views: 367
A hairstyle of blonde highlights on black hair has been popular trend for many years and continue to be in style. The sun-kissed hair adds depth and dimension to appearance, making it look fuller and more voluminous. Blonde highlights can be applied to a variety of hair types and lengths, from short to long, curly to straight, and everything in between. This versatility makes the trend accessible to a wide range of people.
Why Highlighted Hair is Always Trendy?
Highlighted hair looks more interesting and dynamic. By adding lighter strands of hair throughout the natural color, it can create a sun-kissed effect that mimics the look of natural highlights caused by the sun. Additionally, highlighted hair can aid in enhancing particular facial features like the eyes and brightening the face. Additionally, it can make the hair appear younger and more colorful. What's more, the contrast between the deeper base color and the lighter highlights can produce a dramatic, arresting impression.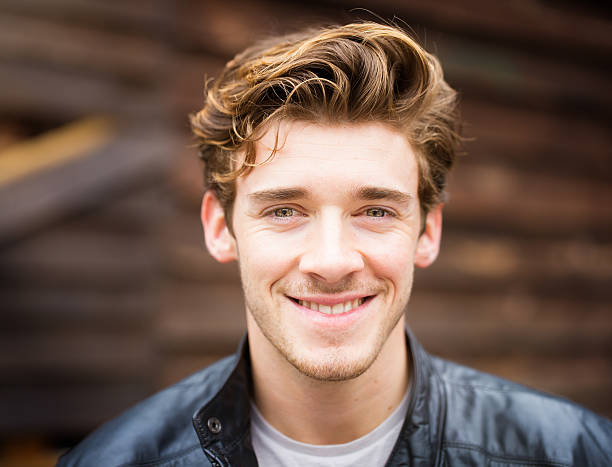 Blonde Hair Highlights-A Kaleidoscope of New Looks
Blonde hair highlights can create a more nuanced appearance. Hair texture can also play a role in how blonde hair looks on men. Some men with blonde hair may have straight, fine hair that appears more delicate, while others may have thicker, wavy or curly hair that appears fuller and more voluminous. Hairstyle also affects the appearance of blonde hair on men. Blonde hair can look sleek and polished when styled with a short, tidy cut, or more relaxed and casual when grown longer and styled with a messy, tousled look. Overall, this highlighted hair can give men a distinct and attractive appearance, and the specific look will depend on individual features and personal style.
The Blonde Toupee-An Amazing Option
The blonde toupee is the ideal finishing touch for your outfit. It is the perfect option if you want to make a dramatic statement or simply change up your appearance. With its vibrant blonde highlights, it's sure to turn heads and make a lasting impression.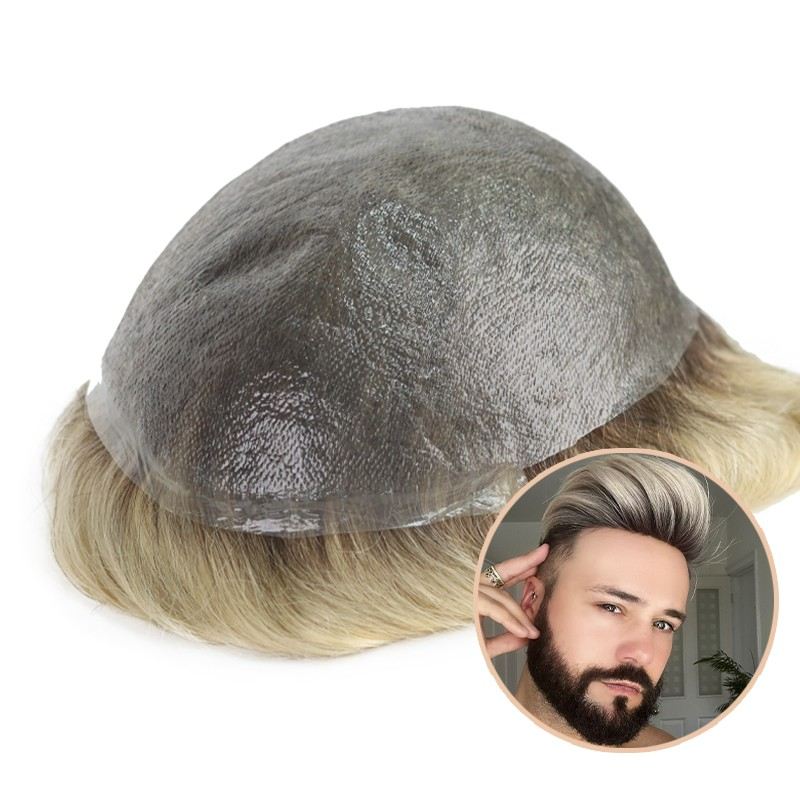 This blonde Toupee's superior hair is one of its most notable qualities. The hair is silky, soft, and shiny because it is made of high-quality materials. In order to keep your toupee feeling and looking beautiful for as long as possible, it is also resistant to tangling and shedding. Additionally, the color is intended to be durable, so you won't need to worry about it fading or changing color over time. Of course, this toupee's eye-catching color is one of its best features. Anyone who wants to stand out from the crowd should choose to go blonde because it is a daring, self-assured look. The subtle highlights add depth and dimension to the overall look, creating a style that's both trendy and timeless.
Overall, for anyone searching for a premium, fashionable hair system, our blonde highlight toupee is a great option. It is guaranteed to become your go-to item for any event with to its strong, long-lasting hair and cozy fit. Why then wait? Experience the toupee's confidence-boosting impact by ordering one for yourself right away!
---
---
Writers Cooperation:
LaVividHair is seeking for blog contributors who know and love hair. If you know alternative hair or hair related accessories, if you have great understanding of hair trends and fashion, if you are expert in hair care, if you have any experience with salons or celebrities, if you would like to share your experience to help people just like you make the right choice, now contact us at support@lavividhair.com to be a blog contributor. Let's discuss the details then.