Best Shampoo For Hair System
November 15, 2021
Hair Replacement for Men
Views: 1711
A hair system needs more care and maintenance if you use it every day. Some people don't know about proper care of hair wigs. New wearers especially need to know everything about hair system care and maintenance. All the aspects included in the care and maintenance, such as which shampoo is best for the hair system? How do you clean your hair system etc.?
It's essential to keep your hair silky, shiny, and full of life with a good hair care routine. You need to know 'what is the best shampoo and conditioner to use for synthetic hairs?
Before buying any hair products, make sure which hair system material you have, synthetic or natural hair? And is it colored or not? According to the hair type, you can select your best shampoo for hairpieces. 
So, read this article carefully. We have explained the best hair products for the hair system, which will help to keep your hair clean, shiny, flawless, and make it durable without tangling. So scroll—Down and which shampoo is best for synthetic hairs. 
Hair Shampoo
Actually, shampoo is safe for the hair system. And hairpieces, but some ingredients make it harmful, and you should avoid any hair products, including sulfate, parabens, sodium chloride, etc. These chemicals damage your hair entirely. They shorten hair lifespan, so avoid using these chemical shampoos and conditions in their hair care routine. 
Which shampoo is best for your hair system? 
Shampoo can dry your hair even if it's chemical-free. So choose only which shampoo includes essential moisturizer, which helps to bring hair shiny, silky, and healthy-looking. If your hairpieces follow a coloring method in previous days, you must choose a color-friendly shampoo that ensures color durability and keeps your hair strong, smooth and keeps hair dye for last. 
If you choose non-color-safe shampoo, it may cause the color to fade faster. 
Furthermore, human hair needs a rich protein shampoo that hydrates your scalp and strands. These types of shampoo also consist of essential vitamins and nutrients that help make hair healthier, long, and strong. 
What is the best shampoo for the hair system?
Below is the best shampoos and conditions list that you will find in the market quickly. These are best to maintain the quality and lifespan of your hair system.
L'Oreal Paris range of shampoos
Living proof condition
Pro series shampoo
Shea Moisture shampoo for wavy hair system
Indique Moisturizing Shampoo | Mane Addicts
Briogeo Rosarco Milk Reparative Leave-In Conditioning Spray
What is the best shampoo for a men's hair system? 
There are many hair products available in the market, but here we enlisted some best wig shampoos you can buy. 
Awesome Synthetic [pH6] 
Hair Vite hair system Shampoo 
Moroccanoil Clarifying Shampoo 
Vapor Wig Care Shampoo & Conditioner 
Jorgen Shampoo 
What are the harmful chemicals found in a hair product? 
There are many harmful chemicals used in different hair products, especially shampoo. These are damaged hair and cause baldness or grey hair at a young age. Hair we complete a list of harmful chemicals that you should avoid using in your hair products and always go with natural herbal hair care products with a flowing routine. 
Moreover, these are all badly damaged hair. Also making it prone to hair loss and even cause severe health diseases, including skin cancer. 
Parabens
Propylene glycols
Sodium chloride 
Ammonia
Ammonia sulfate 
Sodium Lauryl Sulfate (SLS)
Triethanolamine (TEA) 
Alcohol
Formaldehyde and other chemical fragrances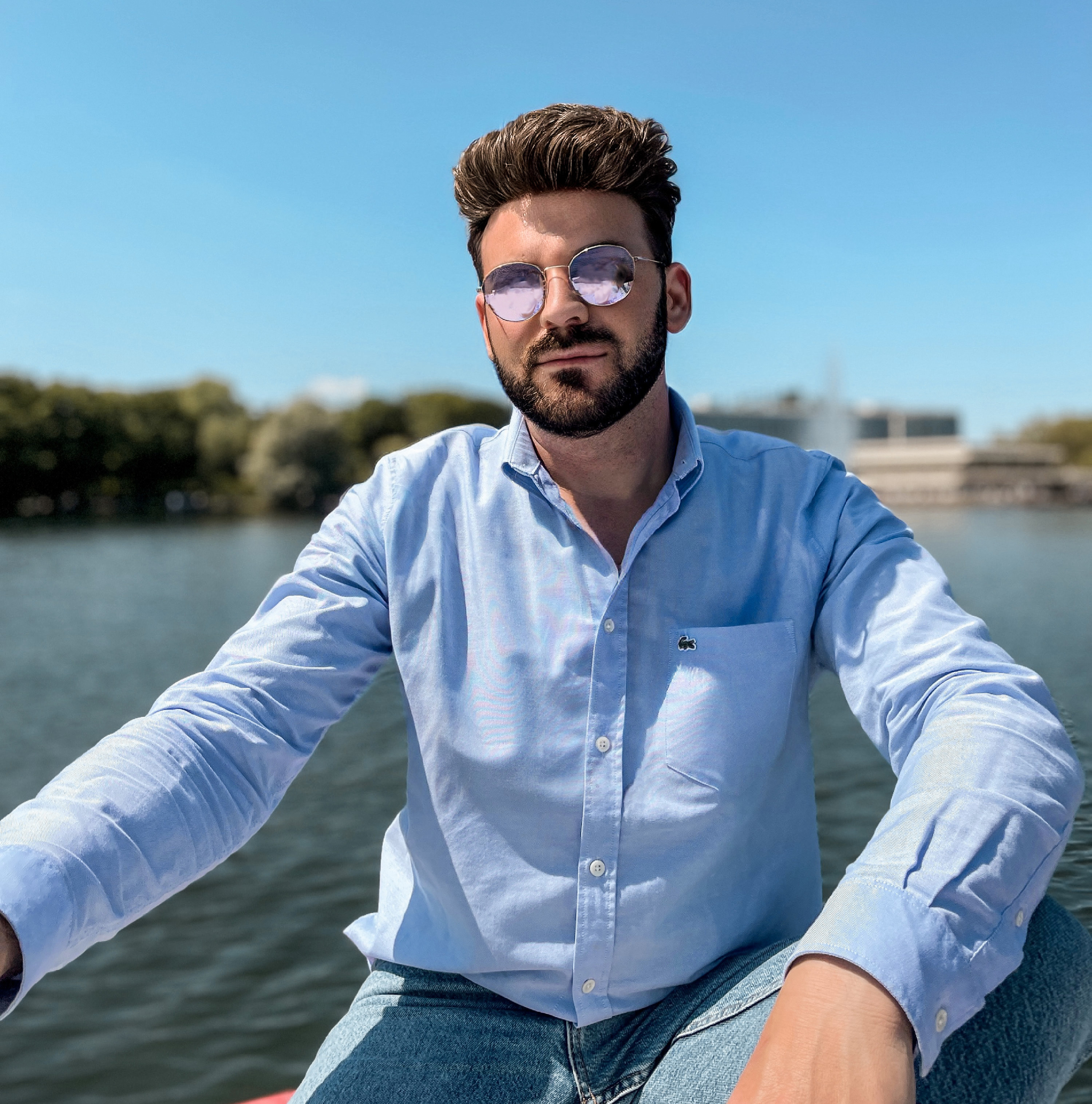 How to shampoo your hair system? 
Here we mentioned some shampooing tips to you before washing the hair. 
First, before wetting your hair, you must oil your hair with a few drops of oil. We recommend using olive oil. This is the best for hair growth and healthy-looking hair. 
Now take a brush and brush your hair in parts. Brush one section at a time. It will reduce stains on your hair and make it strong.
If you don't use oiling and have allergies to using oil, the best alternative to keep moisturizing hairs is moisturizing shampoo. These types of shampoo contain oils properties and help to increase the strength of your hairpieces. 
The other thing before washing your hair, You have to have a separate bowl or cup for mixing 1:1 ratio or shampoo and water. This diluting shampoo with water 50/50 ratio helps in easy application of the shampoo and conditioner.
Apply the mixture onto the scalp thoroughly and leave it for 2 minutes. Avoid using shampoo near the attachment of the hair system or hairpieces; this may cause attaching adhesive prematurely. 
Press the palm on the scalp and clean the scalp properly. Avoid rubbing the scalp. If you do this, it can create tangles in hairs. 
Now wash the hair properly with lukewarm water. You are not allowed to use hot water for hair washing in any case. 
Rinse two to three times and Make sure all the shampoo is removed completely. And keep the hairs hanging position to prevent tangles.
Let dry out with a cotton towel and avoid rubbing. Just dab the towel to the hairs and Blow dry your hair with a cooling system. 
How to apply conditioner to the hair system? 
Flowing steps will explain how to use the conditioner? 
After washing your hair from the best hair shampoo, dry it out well. A towel, and don't use a hairdryer for this. Always let it dry with natural air dry.
Now take two to three drops of best condition for the hair system, which is paraben and sulfate-free. 
Now mix in the palm and apply thoroughly into your hair from root to tip.  
Make sure the conditioner spreads throughout the hairs. 
Leave it for 3-5 minutes. 
Now wash it thoroughly with lukewarm water. Make sure to avoid hot water in the entire hair cleaning method. 
Keep the hair in a hanging position and never fold it up; it will cause severe tangles.
After washing it properly by rubbing lightly, hand it onto the hairs. Now dry out hair again with a towel but in a dabbing motion. Keep in mind that don't rub your hair hard. 
You can use a blow-dry with a cooling setting. Don't use hot blow-dry for your hair system. 
Finally, you can style your hair but don't brush it abruptly. 
---
---
Writers Cooperation:
LaVividHair is seeking for blog contributors who know and love hair. If you know alternative hair or hair related accessories, if you have great understanding of hair trends and fashion, if you are expert in hair care, if you have any experience with salons or celebrities, if you would like to share your experience to help people just like you make the right choice, now contact us at support@lavividhair.com to be a blog contributor. Let's discuss the details then.