Introduce of Best Natural Methods to Cure Male Pattern Baldness and Why You Should Choose Hair Systems Instead
March 16, 2021
Blog
Views: 904
Male pattern baldness, or androgenetic alopecia, more or less affects greater than half of the men around the world by the time they reach the age of 50. It is the most common type of hair loss found in men. The underlying causes for this condition include genetics, age, or side effects of medications. Among these, genetics is the most significant cause of male pattern baldness. It is a hormonal and genetic condition that causes hair to fall by gradual thinning. Men with relatives suffering from androgenetic alopecia are more susceptible to it, and the likelihood of undergoing the same experience increases with age.
It is human nature to feel confident based on personal appearance. Essentially, if you look good, you feel good. In a world where having a head full of hair is considered to be the standard for appearance, it can be distressful for men who suffer from hair loss due to androgenetic alopecia. It can be especially devastating if they are still in their prime years. Young men may feel self-conscious and fear ridicule from their social circle. It can often result in low self-esteem and lack of confidence which can spill into different aspects of their life.
Organic Remedies for Hairloss
Before moving onto prescriptive methods that may have potential side-effects, take a good look at the following five male pattern baldness natural cure options which are readily available and side effect free:
Castor Oil
Castor oil is a natural hair loss cure that is sworn by. It stimulates hair growth through blood circulation and strengthens the roots of the hair, which enables hair growth. The oil is rich in unsaturated fatty acids, proteins, and high vitamin E components that does wonders for the hair. To apply castor oil, take 2-3 tablespoons of the oil and make it warm. Then, spread the warmed oil all over the hair and scalp, then allow it to rest for half an hour or overnight. Wash the oil off using regular shampoo in the morning. Repeat the procedure at least 3-4 times a week for best results.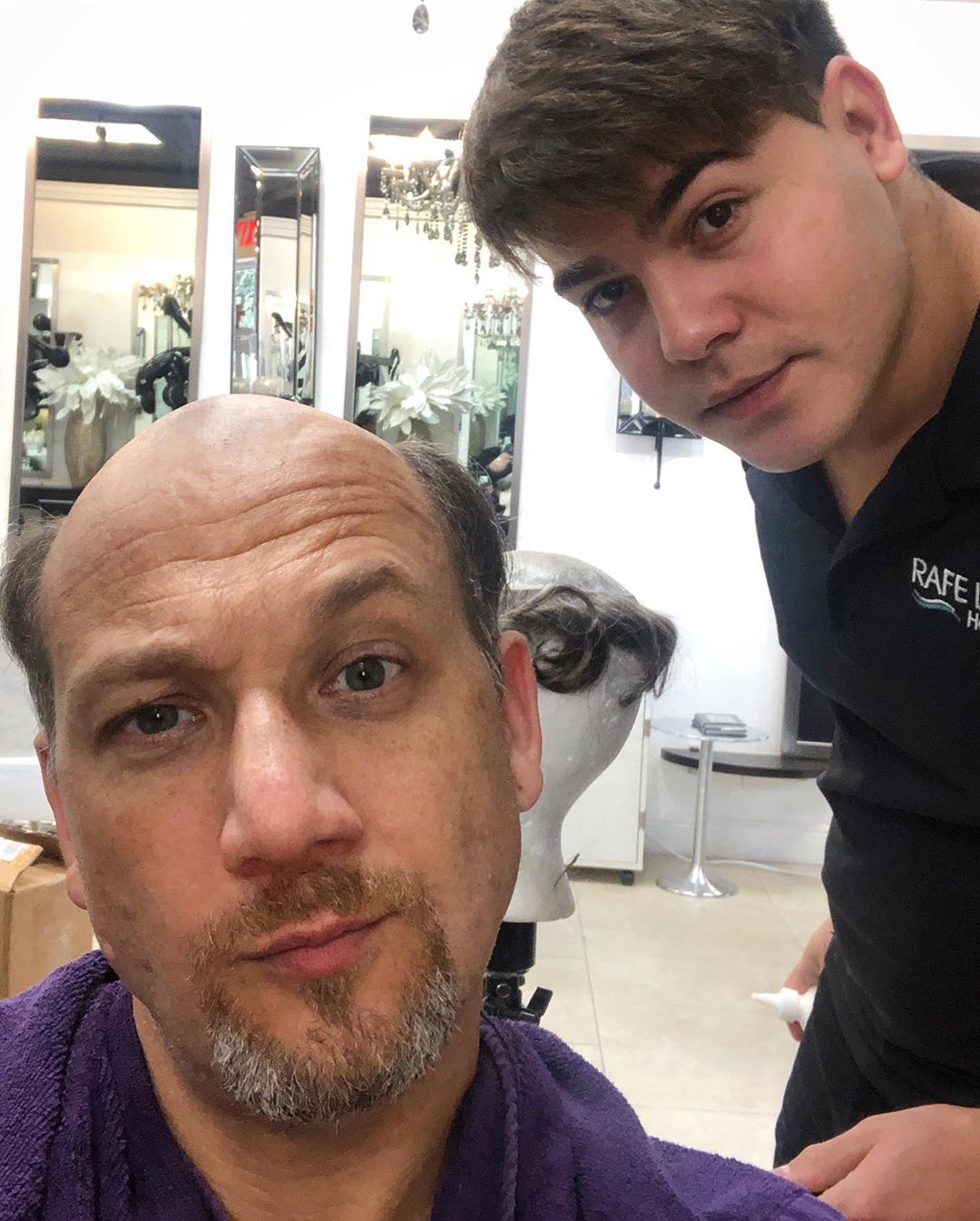 Tea Tree Oil
Tea tree oil is one of the best essential oils to promote hair growth. The anti-fungal and anti-microbial properties of the oil aid in fighting baldness by entering the epidermis of the scalp. Mix 3-4 drops of tea tree oil in 2 tablespoons of jojoba oil and apply the mixture evenly on the scalp. Let it rest for about an hour, then wash it off using a mild shampoo. Repeat the procedure 2 to 3 times a week to observe hair growth.
Egg Yolk
Understandably, the pungent smell of the egg yolk can be off-putting for many. If you can bear that, the nutritional value of egg with its richness of protein and biotin provides nurturing benefits to the scalp for hair regrowth. The method is fairly simple. It only needs you to whisk yolks of two eggs and apply the mixture onto your hair, ensuring that it covers the scalp along with the hair follicles. Next, cover your head using a shower cap and allow it to rest for an hour. Wash your hair with regular shampoo properly to eliminate the smell of eggs. For visible results, do this on a daily basis. This is known as the best male pattern baldness natural cure.
Yogurt
Yogurt is an easily available superfood, rich in the nutritional value of vitamins, proteins, and lactic acid. The lactic acid exfoliates the scalp, which helps in the growth of hair follicles. These nutrients make yogurt a promising hair care solution that is simple to apply yet effective to stimulate hair regrowth. Apply half a cup of yogurt on dry hair and scalp. Cover your hair with a shower cap for twenty minutes, then rinse it off with mild shampoo. To get strong and shiny hair, repeat the procedure twice a week. 
Why Are Hair Systems the Best Option for Baldness
Although the male pattern baldness natural cure methods are the safer alternative, they require a lot of consistent effort to achieve results. For many men, it can become difficult to repeat these procedures on a daily or weekly basis with the regular bustle and grind of life. The added expense of frequently purchasing these ingredients can be a concern, too. This doesn't only cause extra money but is also quite taxing.
With the cost of natural methods in mind, hair replacement systems emerge as the best solution. Hair replacement systems entail the use of wigs, also known as hairpieces or toupees, to cover the areas of the head having sparse hair. At a lower cost and with lesser effort, men can choose hairpieces that best suit their appearance to give them a confidence boost. Not only that, but you also do not have to worry about the hairpiece being noticeable as they provide a degree of realism that resembles natural hair look. With the availability of a variety of textures, styles, base types, and colors in hair replacement systems, the solution to male pattern baldness becomes instant and tailored. 
Visit our online store at www.lavividhair.com to get the perfect hairpiece that matches your natural hair and texture. You don't need to use natural remedies when you can get your hands on the best hairpieces at an affordable price.
---
---
Writers Cooperation:
LaVividHair is seeking for blog contributors who know and love hair. If you know alternative hair or hair related accessories, if you have great understanding of hair trends and fashion, if you are expert in hair care, if you have any experience with salons or celebrities, if you would like to share your experience to help people just like you make the right choice, now contact us at support@lavividhair.com to be a blog contributor. Let's discuss the details then.