How to Choose A Full Lace Afro Toupee?
April 21, 2021
Blog
Views: 1255
Have you ever seen somebody wearing a full lace afro toupee on the street?Do you feel that is very fashionable? Afro style is very stylish in Africa and America. People chase this style for fashionable trends. So, this blog will show all your readers a lace afro toupee guide.
Afro toupees, afro kinky toupees, afro Caribbean toupees-- no matter what style of afro toupee you prefer, if you are pursuing a full lace afro toupee then you can choose now. Our official website has many options for you.
All toupees on our website are perfect for those with baldness who need to wear a toupee and want to fix on a hair replacement system that is very similar to your real hair texture. If you like the afro hairstyle so much and feel it is difficult to wash your hair, the good news is that there are so many afro toupees available as full lace toupees for you to have a good choice.
We can provide full lace toupees, front lace toupees which means just have lace at the front, and we could provide both of them as this choosing guide for your preference.
Afro lace toupee curl pattern
You can choose loose and tight curls with Afro toupees. The sellers won't use type 4A and 4B to name the toupee, so you should choose the curl pattern from the picture only. Other sellers name the afro toupee as Jheri curl even though they are not Jheri curl, but here on our website, we call it African American toupee.
All afro toupee you choose is totally up to you and which ones you like. Since it is a full lace afro toupee, the maintenance you use it will be the same for both loose and tight curls. Many customers like going for the kinky curly material to take the place of small afro curls. If you want more details about afro toupee textures or afro weave materials, you can check our website blog part and see more specific information.
Lengths for full lace afro toupee
There is a key point you have to remember the length cited is the hair when it is straight. So you can easily find an afro toupee that is 12 inches in length but it only has 4 inches looking, that is the reason. That is your personal choice of which length you prefer. Please remember if you want to iron your hair flat then the length you choose will become a big problem. We suggest you should choose 14 inches or more of afro toupees.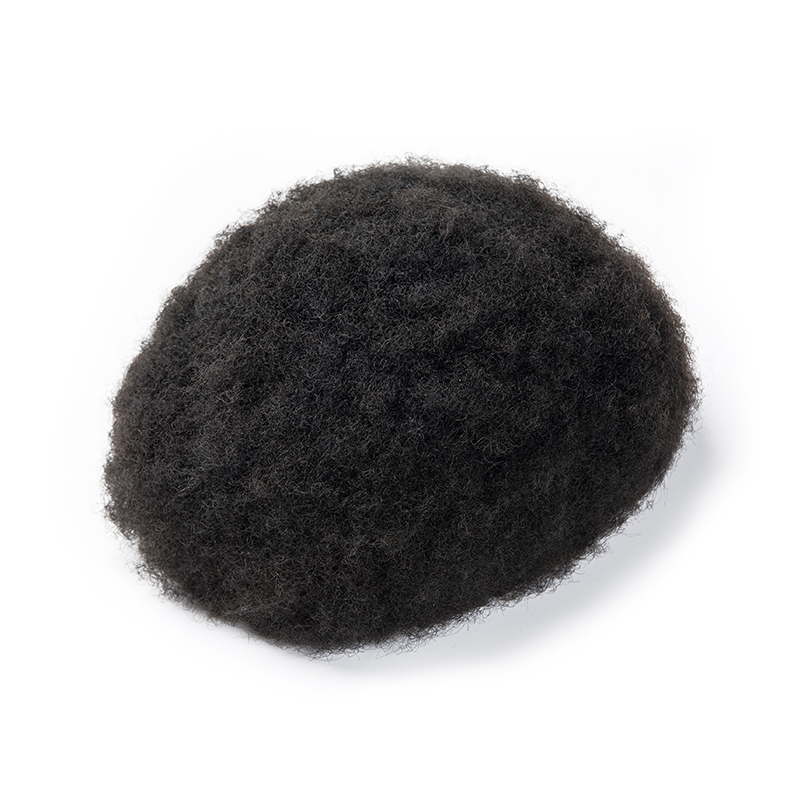 Lace afro toupees color chart
Here on our official website is where you can show your imagination! Afro toupees have all the characters of lace toupees, and you can choose the colors like black, brown, or deep red for your outstanding. What's more, the low lights will look like you have dyed or bleached your natural hair. If you do not know what color is suitable for your complexion, check the color chart guide for all skin tones and all hair colors.
Maintenance for full lace afro toupee
We can guide you about how to wash your curly toupee and prevent tangling, how to moisturize the toupees from it getting dried, how to choose the best conditioner for preventing the hair from getting hard, and how to maintenance the afro toupee weave. You can check all the answers in our website blog part.
Still, I can provide you four professional tips here right now.
1. Make sure your toupee washing happened on a mannequin head. This will give you a completed process over the procedure instead of guessing whether you have washed or not.
2. Use a shampoo and conditioner for dry toupee hair. Make sure it is for dyed hair if your toupee has been dyed. If you are not sure it has been dyed or not, use one in case.
3. Do not brush your toupee's hair when it is wet. You can comb your toupee only when it is dry and do use a wide-tooth comb. You can use a large-tooth comb when the toupee is dry but do not comb it more than two times a day.
4. Do not use a conditioner that contains mineral oils on your afro toupee.
---
---
Writers Cooperation:
LaVividHair is seeking for blog contributors who know and love hair. If you know alternative hair or hair related accessories, if you have great understanding of hair trends and fashion, if you are expert in hair care, if you have any experience with salons or celebrities, if you would like to share your experience to help people just like you make the right choice, now contact us at support@lavividhair.com to be a blog contributor. Let's discuss the details then.