TEL:
833-879-0279 ( Mon-Fri 9:00am – 5:30pm PST )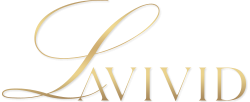 Error
Hello, world! This is a toast message.
Grow Your Hair System Business with LaVivid Hair
HAIR SYSTEM TRAINING
If you are a salon owner or an independent hair specialist who wants to expand your business; If you have clients who are looking for hair system services, check out LaVivid hair system training program and get yourself trained and qualified for providing hair replacement service and add a considerate amount of revenue to your business.
LaVivid works with several hair system educators around the world and we are working on expanding our network of educators and hair replacement specialists.
Meet Andy Alsop
Sign up hair system training with Andy Alsop:

Phone:
Advanced virtual education for existing hair system providers.
Dive into first-hand knowledge and experience delivered by Andy Alsop; CEO of Arthur Andrew, global educator for LaVivid Hair, brand ambassador for "Pro labs", and colorist with 16+ year global experience. As well as being a hair system wearer himself.
This bespoke, transparent and fun learning experience will be tailored to exactly what you need more knowledge on. All virtually in the comfort of your own space from consultation and application through to "Pro labs 7 step system" and coloring. It's all at your disposal!
Investment $ 250NZD per hour
Meet Rachel Parsons
Increase your skill set and earning potential by getting in touch with Rachel Parsons:

Phone:

Instagram:
Rachel, a multi award winning hair extensions specialist, offers a wide range of training courses including hair extensions training, Male hair loss (hair system/toupee) training, wig building and mesh integration. The training courses are fully accredited by the BIA and is certified. One to one or small group training sessions are available.
You will learn everything from the consultation process to ordering hair, fitting hair, blending the hair and styling plus much more!
The course covers everything you need to know to get you started! The course only ends when you feel comfortable and confident! After course advice is also available, so you'll never feel like you're on your own!