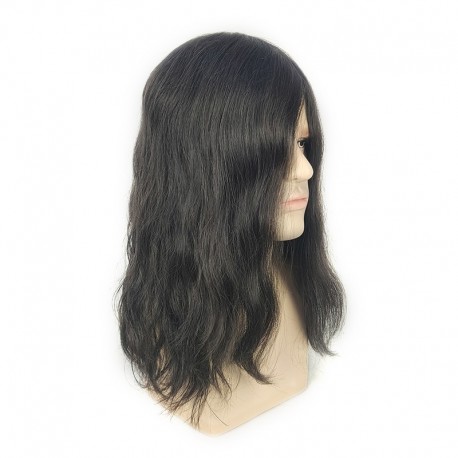 Love My Noah Hair System
I have received my new hair system 2 weeks ago. And I just had it professionally installed by a pro hairdresser this Monday. So far so good !!! Actually I think I still need some time to get used to having the long hair. But I love my new look right now. And my hairdresser said this hair system is well made of high quality human hair. The hair feels so smooth, not tangled at all !!!
gorgeous unit!
I bought a toupee from LaVivid and finished the system. It's something a bit different for me and it takes a little while for it to settle in and for me to sort of try it and get used to it in my own way. But the quality of the hair is absolutely gorgeous it's so super soft um yeah it feels really nice. I am pretty pleased with it so thank you very much.
love with it
I'm just in love with this system, this is why when available I must get another one, I have never had a system like this before it's just unreal
Always want to try the long hair look
Always want a cool long hair look and this hair piece made my dream. I've got to say this is one good thing about being bald that I can change my hairstyle, long hair, short hair, as I want. The hair is full and has a natural wavy look to it and it looks very natural.